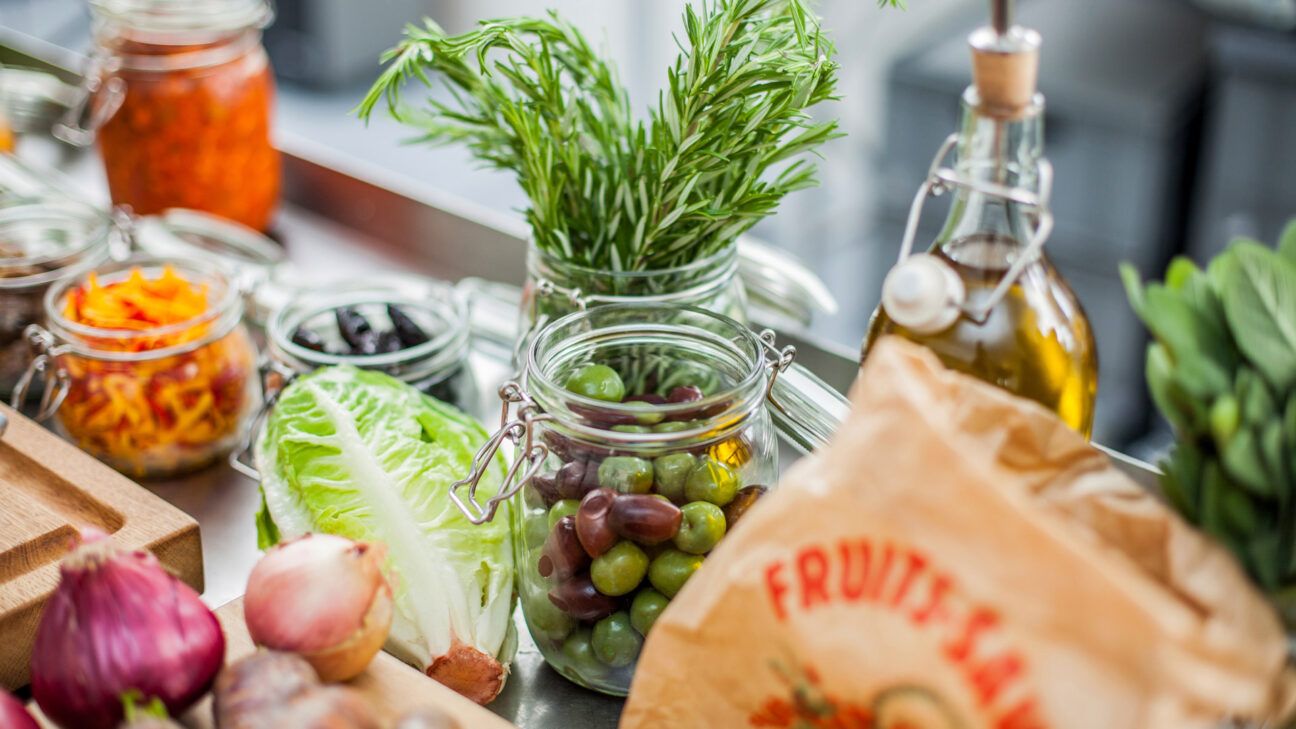 New research shows that people who adhere to a "Mediterranean lifestyle" have a lower risk of all-cause and cancer-related mortality than those who do not.
The Mediterranean lifestyle includes a variety of factors, including diet, eating habits, and rest.
The study suggests that the health benefits can be replicated outside the Mediterranean.
The Mediterranean lifestyle — including factors like diet, eating habits, rest, and physical exercise — has consistently been touted for its myriad health benefits, being both heart-healthy and protective against cancer.
But can those benefits be replicated outside the unique geography of the Mediterranean region?
In a study published this week in Mayo Clinic Proceedings, researchers found that adherence to the Mediterranean lifestyle by middle-aged individuals living in the United Kingdom reduced all-cause and cancer-related mortality by 29% and 28%, respectively.
Dr. Mercedes Sotos-Prieto, PhD, lead study author, nutrition Epidemiologist at the University Autonomous of Madrid, Spain, and Adjunct Professor at Harvard T.H Chan School of Public Health, told Healthline:
"This study adds to the literature that beyond diet, other components of the Mediterranean Lifestyle can play a combined and stronger role in the risk of mortality, cancer and cardiovascular disease, not only in Mediterranean countries but in non-Mediterranean."
Sotos-Prieto and her research team utilized data from a cohort of individuals from the UK Biobank, a population-based study across England, to analyze the lifestyle and eating habits of 110,799 individuals between the ages of 40 and 75, with a nine-year follow-up period.
Using the MEDLIFE system, researchers were able to establish point-based scores for members of the cohort that indicated adherence to the Mediterranean lifestyle.
MEDLIFE factors were broken down into three major categories: Mediterranean diet, eating habits, and physical and social habits.
The Mediterranean diet is defined by high consumption of fruits and vegetables, whole grains, healthy fats (like olive oil), and lean protein, predominantly fish.
Eating habits of the region include limiting salt and sugar consumption, reduced exposure to processed foods, and moderate consumption of red wine.
Social factors and "conviviality," as the study terms, include socializing with friends, especially at meals, collective sports, limited sedentary activities, and napping.
Using self-reported assessments about diet and physical activity, researchers were able to determine how well members of the UK Biobank cohort adhered to the primary components of the Mediterranean lifestyle.
The results of the study found that those with the highest level of adherence to the Mediterranean lifestyle had the highest protective benefits compared to those with the lowest levels.
Those with the highest levels of adherence had reduced all-cause and cancer-related mortality by 29% and 28%, respectively. In fact, researchers determined that every two-point increase in an individual's MEDLIFE score was associated with a 9% lower risk of both all-cause and cancer-related mortality.
Kristin Kirkpatrick, a dietitian and president of KAK Consulting, told Healthline that the results of the study weren't surprising.
"The Mediterranean diet has been consistently found to reduce the incidence of many chronic conditions," Kirkpatrick said.
"Related to cancer, it shows an example of how a dietary pattern high in nutrient-dense foods can help with overall health and cancer prevention. For example, many of the foods found on the Mediterranean diet are high in polyphenols and flavonoids, which have been found in other studies to play a protective role against certain chronic conditions including cancer," she added.
Mounting scientific evidence has shown the health benefits of the Mediterranean diet, particularly how it affects cardiovascular disease risk.
Still, questions have emerged about the eating pattern's effectiveness outside of the geographic region from which it originated.
A 2023 study noted the benefits of the Mediterranean diet while also raising concern about it.
"The requirement for strict adherence to this diet for the best preventative effects is not practical for most people in today's world. Therefore, it is of the utmost importance to realize benefits appear to be significantly diminished when adherence occurs in an episodic nature or when only certain parts of the diet are followed," the researchers wrote.
Be that as it may, the research published by Sotos-Prieto and her colleagues further lends credence to the health benefits of not only the Mediterranean diet but the synergistic effects of the entire Mediterranean lifestyle, even when it is undertaken in a country and culture outside its native geography.
"It is important to recognize that each country has its local habits, food consumption and, thus, food patterns should be culturally adapted to ensure both that it is accepted by the population and that it is feasible within the existing food market," Sotos-Prieto said.
"Our study makes an important addition to the literature by showing that adherence to the Mediterranean diet based on locally available products was associated with lower all-cause and cancer mortality and, furthermore, that the overall Mediterranean way of life was also strongly protective of such outcomes."
Speaking on behalf of the American Cancer Society, Dr. Caroline Um, PhD, principal scientist of epidemiology research at the American Cancer Society, told Healthline:
"The findings of this study support those of other studies that suggest there are health benefits associated with a Mediterranean diet and lifestyle, and adds to the limited evidence that benefits may also extend to non-Mediterranean populations."
"While the ACS Diet and Physical Activity Guidelines for Cancer Prevention do not specifically endorse the Mediterranean or any specific diet, they do contain several similar recommendations to the Mediterranean Lifestyle, such as a dietary pattern that includes fruits and vegetables and limits red and processed meats and sugar-sweetened beverages, as well as being physically active and limiting sedentary time. In contrast, the ACS Guidelines do not recommend any alcohol consumption for cancer prevention."
If you're interested in bringing some of the Mediterranean into your life and your kitchen, Kirkpatrick offered a few simple tips:
Find opportunities to obtain nutrient density: go for veggies and hummus or mixed nuts instead of chips.
Get five colors in every day. "Doing so means you're eating more plants and trying a variety of options in turn provides a variety of nutrients.
Aim to consume more fiber and add more whole grains to your diet.
Limit consumption of processed red meat, sugar, and refined grains.
Healthline also has a handy beginner's guide to the Mediterranean diet to answer more of your questions.
The Mediterranean lifestyle is consistently shown to be one of the healthiest diets in the world. New research indicates that it is associated with significantly lower all-cause and cancer-related mortality.
It is possible to adapt your diet and exercise to more closely resemble the Mediterranean lifestyle, even if you don't actually live in the region, and you'll likely reap some of the health benefits.