Weight loss gummies claim to burn fat, suppress appetite, and otherwise support the quest to shed pounds. Supplements are not regulated by the FDA, so speak with your doctor before taking them.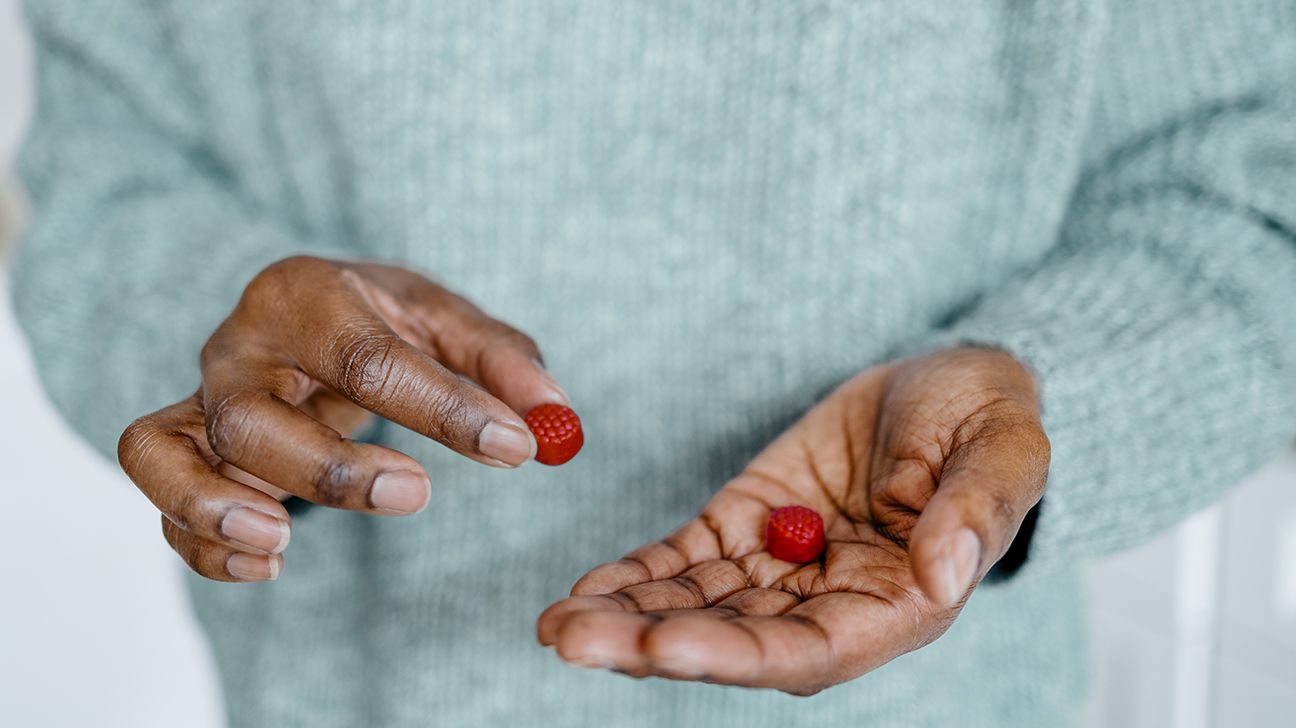 Weight loss gummies are one of many types of weight loss supplements you can find at almost any drugstore. The idea is that taking the gummy may help support your other weight loss efforts like diet and exercise.
Do weight loss gummies work? Here's what to look out for while shopping.
The most common ingredient in gummies is apple cider vinegar (ACV). ACV's effect on weight loss isn't fully understood. There is evidence to support that AVC may increase fat metabolism and promote fullness.
In one research review, people with obesity who took ACV daily for 12 weeks saw a weight reduction of 1.6 kilograms.
However, within 4 weeks of stopping the vinegar, their weight and waist circumference returned to their pre-research participation weight and size. Researchers noted that there are limited human trials and research limitations. More research, especially human trials, is necessary.
Other active ingredients include:
The following gummies are bestsellers on Amazon with anecdotal evidence to support them. More research is needed to substantiate each product's claims.
4.4 out of 5 stars
$13.48 for 60
These gummies contain ACV and vitamin B12. The claim is that these ingredients support metabolism, digestion, and appetite suppression.
Reviewers say the quality and taste are good, making it easier than drinking straight ACV. A couple of people point out that they noticed an increase in energy but no change in weight.
4.2 out of 5 stars
$17.96 for 60
These gummies contain green tea extract, garcinia extract, raspberry ketones, green coffee bean extract, and caffeine. The claim is that these ingredients help burn calories and fat, support metabolism, and suppress appetite.
Reviewers say the gummies gave them more energy and may have contributed to modest weight loss. Several people noted not experiencing any weight change while using this product.
3.8 out of 5 stars
$19.45 for 90
These gummies contain vitamins and minerals along with Coffea robusta extract. The bottle features a study on this ingredient, claiming that participants lost about 5 pounds more than the control group over 60 days.
Reviewers say these gummies help suppress appetite.
Several reviewers mention experiencing side effects like headaches or jitteriness. Many negative reviews revolve around the texture being too slimy and dry, or the gummies sticking together.
Speak with a doctor before trying weight loss gummies. While some may not cause any adverse effects, others may interact with medications you're taking or cause side effects.
The Food and Drug Administration (FDA) does not approve weight loss supplements before sale. They have found hundreds of supplements on store shelves that contain potentially harmful ingredients.
Side effects vary depending on the ingredients in whatever gummies you take.
| | |
| --- | --- |
| ingredient | potential side effects |
| green tea | constipation, nausea, increased blood pressure, and liver damage |
| green coffee bean extract | urinary tract infections, headaches |
| ketones | none identified |
| garcinia cambogia | nausea, headache, stomach upset, mania, liver damage |
| caffeine | fast heart rate, jitteriness, or vomiting |
| ACV | laxative effect |
The FTC warns consumers about weight loss supplements.
Before buying a supplement, consider false promises. If a product says you'll lose 30 pounds in 30 days without diet or exercise, it's likely a red flag. The same red flag applies to promises that a product will work for everyone or take weight off permanently.
It's also important to watch for fake "success" stories. Scammers may use images that do not belong to them or steal logos from new organizations to promote their products. Some "before" and "after" images may even be altered to exaggerate weight loss.
If a claim seems too good to be true, it likely is.
Keto weight loss gummies like Vitalena Nature's Keto Burn Gummies contain exogenous ketones.
Exogenous ketones induce a similar but different metabolic state than that of naturally occurring ketones.
More research is needed to determine their effect on ketosis and weight loss.
Whether or not weight loss gummies work is up for debate. The same goes for other weight loss supplements. At best, supplements provide a minimal or modest boost to weight loss efforts, according to the National Institutes of Health (NIH). At worst, they provide no benefit whatsoever.
The only FDA-approved weight loss supplement is alli, which contains orlistat. It blocks approximately 5% of fat consumed. The manufacturer explains that for every 5 pounds of weight you lose, alli may help you lose at least 2–3 pounds more.
Do Oprah's weight loss gummies work?
Oprah went on record last year explaining that her name was used without her permission to promote Great Results Keto AVC Gummies. This product has 3.2 out of 5 stars on Amazon. Most recent reviews say the gummies do not work.
How did Adele lose weight?
In a 2021 interview with British Vogue, Adele explains that she lost 100 pounds by exercising. She says she works out 2–3 times a day — weights in the morning, hiking or boxing in the afternoon, and additional cardio in the evening.
How do you lose 20 pounds in a month?
Losing 20 pounds in a month is not realistic for most people. Centers for Disease Control (CDC) experts recommend losing weight through diet and exercise at a rate of 1-2 pounds a week.
More research is needed to determine if weight loss gummies are truly effective. It's important to remember that supplements are not FDA regulated. Speaking with a doctor before taking them is always a good idea. They can also provide exercise and eating pattern recommendations to help you maintain a moderate weight.