We include products we think are useful for our readers. If you buy through links on this page, we may earn a small commission. Here's our process.
Healthline only shows you brands and products that we stand behind.
Our team thoroughly researches and evaluates the recommendations we make on our site. To establish that the product manufacturers addressed safety and efficacy standards, we:
Evaluate ingredients and composition: Do they have the potential to cause harm?
Fact-check all health claims: Do they align with the current body of scientific evidence?
Assess the brand: Does it operate with integrity and adhere to industry best practices?
We do the research so you can find trusted products for your health and wellness.
Ozempic is an injectable medication for type 2 diabetes that people take for weight loss. We review costs without insurance and buying options.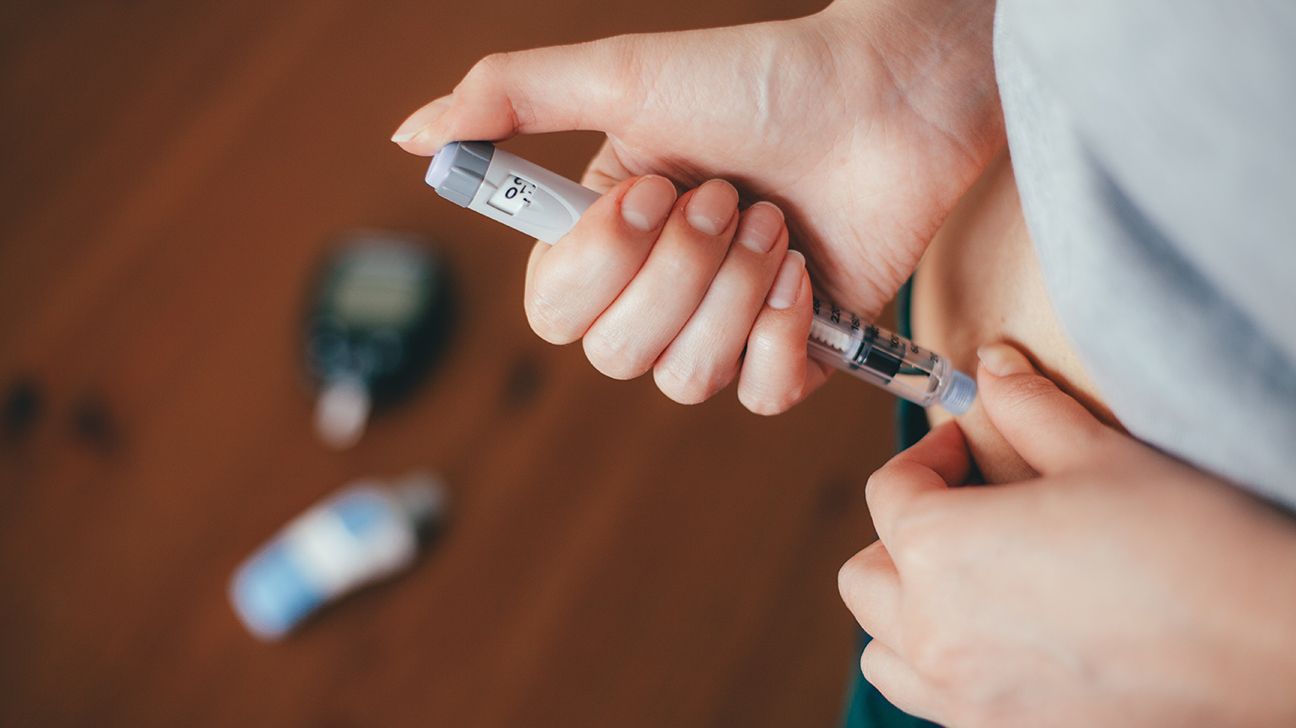 Ozempic is an innovative medication, but a primary concern for potential users is its affordability, particularly when navigating the healthcare system without insurance. Continue reading to learn more about Ozempic's pricing without insurance and where to buy it in person and online.
How much does Ozempic cost without insurance?
The manufacturer lists the price of Ozempic pens as $935.77. This price applies to pens of all strengths from 0.25–2 milligrams (mg).
But your exact treatment cost depends on your prescribed dose. Many people start with a dosage of 0.25 mg once weekly for 4 weeks, then increase to 0.5 mg weekly. Depending on how this manages your blood sugar, your doctor may increase your dose to a maximum of 2 mg weekly.
The active Ozempic ingredient, semaglutide, mimics a naturally occurring human hormone — glucagon-like peptide-1 (GLP-1) receptor agonist. This wonder molecule can:
You can shop for great deals if you have a prescription for Ozempic. Here's a roundup of some Ozempic prices without insurance.
Type: injection pen
Prescription needed: yes
Ozempic cost: a flat monthly fee of $49
Healthline's review
NiceRx works with people who are unable to or have a hard time affording their medication. They collaborate with your doctor so you can access medications directly from pharmaceutical companies.
You'll need to fill out the online enrollment application to see whether you're eligible. Then, once confirmed, the manufacturer provides the medications for free, and you pay a service fee.
Product details
Shipping: You'll receive a 90-day supply of medication at your home or doctor's office.
Delivery time: not stated
Location availability: throughout the United States
Type: injection pen
Prescription needed: yes
Ozempic cost: from $19 for an appointment + cost of Ozempic
Healthline's review
Sesame is a telehealth provider that allows you to access doctors' appointments online, costing from $19. You can also read their reviews and check availability before booking.
Your doctor can prescribe Ozempic, if they deem it appropriate, for you to collect at the pharmacy of your choice. Sesame doesn't provide Ozempic but states it costs around $950 without insurance.
Product details
Shipping: Sesame sends your prescription to a convenient pharmacy.
Delivery time: same-day delivery
Location availability: throughout the United States
Type: injection pen
Prescription needed: yes
Ozempic cost: $999 or $967 for Prime members
Healthline's review
Before you can buy Ozempic from Amazon Pharmacy, you'll need to create an online profile detailing your health, medications, and insurance. If you already have prescriptions at another pharmacy, you can request to transfer them to Amazon Pharmacy, or your healthcare professional can send prescriptions directly.
You can order online as you would any other Amazon purchase, and if you're a Prime member, you might also have access to discounts on medications, even without insurance.
Product details
Shipping: Amazon ships directly to your door.
Delivery time: Prime members get free 2-day delivery.
Location availability: throughout the United States
In person at a doctor's office
Type: injection pen
Prescription needed: yes
Ozempic cost: around $950
Healthline's review
You might not think this is the most affordable option for buying Ozempic, but it could be!
While the digital age can mean that people lean toward online solutions, a face-to-face consultation can sometimes open doors to savings that aren't immediately visible on the surface.
Because there's no generic Ozempic, its price online can hardly vary. But setting up a consultation with your general healthcare professional might help you get insider knowledge, like discounts, rebate programs, or patient assistance schemes, that people don't commonly advertise.
Additionally, your healthcare professional can give insights into bulk purchasing options, mail-order pharmacies, or any local pharmacy programs with special arrangements or deals for regular patients.
You can also benefit from a thorough health assessment based on your medical history and expert insights into your healthcare requirements. If Ozempic seems like the right fit for you, your doctor can write a prescription for you to fill at the pharmacy of your choice. You can also benefit from ongoing care to track your response, fine-tune the approach if needed, and address any emerging queries or concerns you might have.
Product details
Shipping: depends on your pharmacy
Delivery time: depends on your pharmacy
Location availability: throughout the United States
Many health insurance plans cover Ozempic if you need it for diabetes management but don't cover it for weight loss. The degree of coverage can vary widely based on several factors:
Type of insurance plan: Not all insurance plans are created equal. Some might cover the total cost, while others only pay a portion, leaving you with copays or deductibles.
Prior authorization: Some insurance providers require a process called "prior authorization," meaning that before they agree to cover Ozempic, your doctor must confirm that the medication is essential and that you have considered or tried other less expensive options that haven't worked for you.
Location: The extent of coverage can also vary by state or country, given the differences in healthcare policies and insurance regulations.
Plan specifics: Individual versus family plans, high deductible plans, or plans from different providers might have distinct stipulations about specialty medications like Ozempic.
Pharmacy benefits: Some people have separate pharmacy benefit plans, which might have different coverage rules than standard health insurance.
Consulting directly with your insurance provider is essential if you're considering Ozempic as a treatment option. They can give you the most accurate information about coverage and any potential out-of-pocket costs.
The high cost of Ozempic can be a barrier if your insurance doesn't provide coverage. But several strategies can reduce the financial burden, including:
Manufacturer coupons: Often, pharmaceutical companies offer coupons or discount cards for their medications. Check Ozempic's official website or contact the manufacturer (Novo Nordisk) directly to see whether there are any current promotions or savings programs available.
Patient assistance programs: These programs are designed to help people who can't afford the necessary medications. Novo Nordisk, the manufacturer of Ozempic, has a patient assistance program that provides the medication at little or no cost to eligible individuals.
Generic alternatives: As Ozempic is relatively new, no approved generic version is currently available. But you can ask your doctor if there's a similar, less expensive medication that might be suitable for your treatment.
Comparison shopping: Prices may vary significantly between pharmacies. Use online tools or apps that compare medication prices across different pharmacies in your area. Some might also provide coupons.
Flexible Spending Accounts (FSAs) and Health Savings Accounts (HSAs): If you have an FSA or HSA, you can use these funds to pay for prescription medications, including Ozempic. These accounts allow you to set aside pretax dollars for medical expenses, effectively giving you a discount equivalent to your tax rate. Check with your plan provider to confirm.
How much does a month of Ozempic cost?
Without insurance, Ozempic costs around $900 per month. But you can lower the price with certain strategies. Although Novo Nordisk offers a savings card, you must have insurance to qualify. However, they also offer a patient assistance program that provides Ozempic at no cost if your total household income is at or below 400% of the federal poverty line.
Remember to check online pharmacies, as some have deals on a 90-day supply that works out cheaper per dose than a 1- or 2-month supply.
How do I pay for Ozempic if insurance doesn't cover it?
If your insurance doesn't cover Ozempic, you still have several avenues to explore, including:
manufacturer discounts and coupons
patient assistance programs
payment plans
less expensive pharmacies
pharmacy discount cards
Chatting with your doctor about any financial concerns may also be a good idea, as they might have some strategies to help lower costs.
What is an affordable alternative to Ozempic?
There are several options if you're looking for a more affordable Ozempic alternative. But, because the choice hinges heavily on your unique medical needs, you must discuss your goals and concerns with your doctor before changing your current medications.
With that in mind, here are some potential medications to discuss:
Other GLP-1 receptor agonists: Ozempic belongs to a family of medications. Others, such as dulaglutide (Trulicity) or exenatide (Bydureon), might offer similar benefits at different price points.
Metformin: Often the first line of treatment for type 2 diabetes, metformin is a well-established, generic drug that's typically more affordable.
Sulfonylureas: Drugs like glipizide, glyburide, or glimepiride can effectively manage blood sugar and are available in generic forms.
SGLT2 inhibitors: Medications like empagliflozin (Jardiance) or dapagliflozin (Farxiga) are newer treatments for diabetes that can also help with cardiovascular risks.
Buying Ozempic without insurance can be expensive, but there are ways to save money.
It's crucial to be proactive by researching and comparing prices across multiple pharmacies and exploring telehealth services. Finding more affordable options is possible, especially if you tap into manufacturer discounts, patient assistance programs, and other savings avenues.