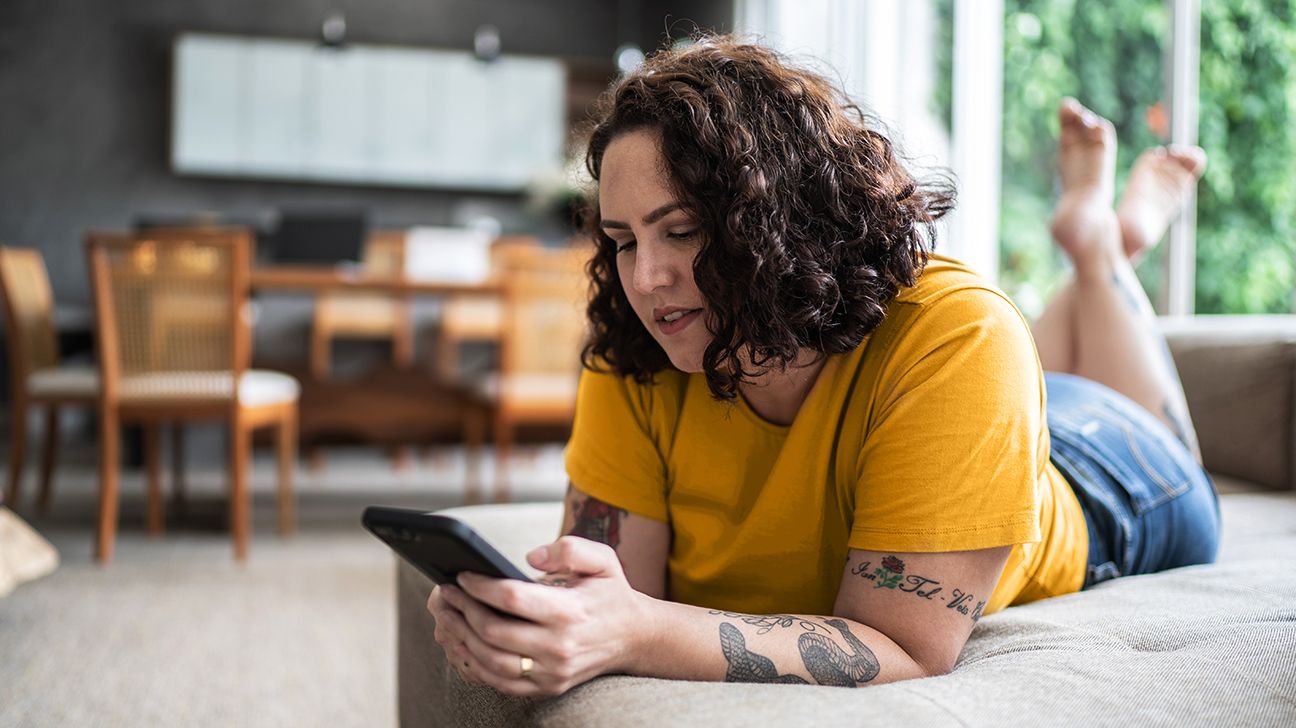 We include products we think are useful for our readers. If you buy through links on this page, we may earn a small commission. Here's our process.
Healthline only shows you brands and products that we stand behind.
Our team thoroughly researches and evaluates the recommendations we make on our site. To establish that the product manufacturers addressed safety and efficacy standards, we:
Evaluate ingredients and composition: Do they have the potential to cause harm?
Fact-check all health claims: Do they align with the current body of scientific evidence?
Assess the brand: Does it operate with integrity and adhere to industry best practices?
We do the research so you can find trusted products for your health and wellness.
Ozempic, an injectable medication, was initially designed for type 2 diabetes management. More recently, what's captured the most attention is its potential to aid weight loss.
Ozempic is an effective treatment option for weight management, but you'll need a prescription to see if it works for you. Continue reading to learn more about Ozempic and where to buy it online.
Ozempic is an injectable medication approved by the Food and Drug Administration (FDA) to manage type 2 diabetes.
Its active ingredient, semaglutide, is a synthetic version of the natural hormone GLP-1. This hormone plays a vital role in regulating blood sugar levels. When administered once a week, Ozempic enhances insulin production in response to high blood sugar levels, leading to better glucose control. Additionally, it helps slow digestion, reduce the release of sugar from the liver, and create a sensation of fullness, working to curb appetite.
Ozempic is also becoming increasingly popular for weight loss, which is an "off-label" use. However, in 2021, the FDA approved the same drug under the brand name Wegovy as a weight loss medication. Clinical trials show that semaglutide is an effective long-term weight management tool.
Yes, you can buy Ozempic online with a valid prescription, which your doctor can provide if they think you're a good candidate for it.
If you're interested in using Ozempic for weight loss and don't have type 2 diabetes, your doctor might prescribe Wegovy instead, provided you meet the necessary criteria. To qualify for Wegovy, you must have a body mass index (BMI) of 30 or higher, or if you have one or more weight-related health issues, a BMI of at least 27.
If you're considering buying semaglutide online, only do so from licensed and regulated sources that supply safe and legitimate medications.
In person at a doctor's office
Price: varies according to insurance
Receiving an in-person assessment from a healthcare professional is the best way to get Ozempic. This typically involves scheduling an appointment with your primary care physician or endocrinologist. During the appointment, your doctor will conduct a medical evaluation, review your medical history, and assess your needs.
They'll discuss various treatment options, which may include Ozempic, and explain its benefits, potential side effects, and how it may fit into your lifestyle or treatment plan. If it's a suitable option, they'll write a prescription for you to take to a pharmacy or online pharmacy to fill.
You should then have regular follow-up appointments to monitor your progress, adjust the treatment if necessary, and address any questions or concerns.
Pros
includes personalized medical evaluation
safe and effective
ongoing monitoring and follow-up care
help navigating insurance coverage
Cons
requires scheduling
takes time to travel and wait
may have limited access in rural or remote areas
Price: $99 monthly subscription plus the cost of Ozempic, which varies based on your insurance coverage
The Everlywell Weight Care+ program pairs Ozempic or Wegovy prescriptions with regular quarterly follow-up care, lab testing, and support. You'll pay $99 monthly for a 12-month commitment to the program or $139 monthly for a 3-month commitment.
During your first one-on-one virtual visit, a healthcare professional will review your medical history and order any necessary lab tests to see if Ozempic or Wegovy are suitable options. At the second visit, they'll evaluate your test results, discuss your health and weight loss goals, and create a treatment plan, which may include a prescription for weight loss medication. You'll then fill the prescription at a pharmacy, which may cost around $950 without insurance.
You'll have regular check-ins with your healthcare professional to review your progress, order prescription refills, and adjust your plan as needed.
Pros
all-in-one weight loss program
convenient
support for other health conditions
Cons
price doesn't include medications
not available in New York
relatively new program
Price: from $19 for an appointment plus the cost of Ozempic
Sesame is easy and convenient. Simply search for a doctor, read their reviews, check availability, and book a same-day video appointment starting at $19.
You'll discuss your health and weight-loss plans with your doctor. If they deem it appropriate, they can prescribe Ozempic for you to collect at a pharmacy of your choice, often on the same day.
Sesame states that Ozempic usually costs around $950 without insurance, but you may be eligible to have part of your visit and your medication covered by your insurance network.
Pros
convenient
no monthly costs
low-cost appointment
Cons
medications have separate costs
may not take insurance
limited availability in some states
Price: Ozempic from $25 with insurance to $999 without
You can order Ozempic from Amazon Pharmacy with a valid prescription, so you must see a healthcare professional first. To transfer an existing prescription, you supply Amazon with the name of your medication and current pharmacy, and they'll do the rest. Your doctor can prescribe directly to Amazon Pharmacy if it's a new prescription.
Once Amazon has your prescription, you can add medications to your cart and checkout as usual. You'll receive your meds in secure, discreet packaging, and Prime members get free 2-day delivery.
Pros
easy to order meds online
fast, efficient delivery
may be cheaper than some other retailers
Cons
must provide a prescription from elsewhere
| Method | Price | Process | Insurance coverage |
| --- | --- | --- | --- |
| Doctor's office | around $900 without insurance | Make an appointment with your doctor, who may write a prescription for Ozempic. You'll then fill the prescription at a pharmacy. | yes |
| Everlywell | from $99 monthly subscription + medication cost; Ozempic cost is about $950 without insurance | Join the weight loss program for 3 or 12 months. You'll have regular virtual doctor appointments and may be prescribed Ozempic if appropriate. | no |
| Sesame Care | virtual visits from $19 + medication cost; Ozempic cost is about $950 without insurance | Begin with a video consultation to see if a prescription is appropriate. If so, fill the prescription at the pharmacy of your choice. | no |
| Amazon Pharmacy | from $25 with insurance or $999 without | Provide a prescription and order Ozempic online for delivery to your home. | yes |
While the convenience of online shopping is appealing, purchasing Ozempic or any prescription medication online without proper precautions can pose significant health risks. Here are some potential dangers to be aware of:
Counterfeit medications: Rogue businesses may offer counterfeit or substandard versions of Ozempic. These fake medications can contain harmful substances or incorrect dosages, compromising your health and treatment effectiveness.
Financial scams: Online platforms promising Ozempic at unbelievably low prices may be scams seeking to exploit unsuspecting customers. Not only will you receive fake medications, but you might also lose money with no recourse.
Privacy and data security: Unreliable online pharmacies might mishandle your personal and medical information, risking your privacy. Your data could be vulnerable to identity theft or other cyber threats.
Compare against the manufacturer's medication and devices
The manufacturer of Ozempic released a recent statement with tips on comparing against counterfeit pens that may be on the market right now.
Provided you take precautions, it can be safe to buy Ozempic online. The FDA recommends that people only purchase semaglutide medications with a prescription from licensed healthcare professionals. Also, you should only obtain medications from state-licensed pharmacies or FDA-registered outsourcing facilities.
Always consult a healthcare professional before making decisions about medication purchases to ensure they align with your specific health needs.
Pros
Convenience: Ordering Ozempic online is convenient, saving you time and effort compared to visiting a physical pharmacy or doctor's office.
Access to remote locations: Online pharmacies can reach remote areas where access to physical pharmacies might be limited.
Privacy: Reputable online pharmacies prioritize the security of your personal and medical information.
Cons
Counterfeit medications: When dealing with unverified sources, the risk of receiving fake Ozempic or other unsafe medications is higher.
Lack of medical supervision: Purchasing Ozempic online may bypass crucial consultations with healthcare providers, leading to potential health risks.
Financial scams: Scammers may exploit the allure of discounted prices, preying on unsuspecting buyers.
Delivery issues: Online orders may experience delivery delays or errors, impacting your treatment schedule.
Generally, getting Ozempic in person is a straightforward process. The first and most crucial step is to schedule an appointment with your healthcare provider. Whether it's your primary care physician, endocrinologist, or diabetes specialist, they'll assess your medical history, conduct necessary tests, and determine if Ozempic fits your needs.
During your appointment, your healthcare provider will explain the benefits and potential risks of using Ozempic. They'll discuss how the medication works, its side effects, and how it might fit into your overall health management plan.
If your doctor determines that Ozempic is a suitable option for you, they'll provide you with a prescription to fill at the licensed pharmacy of your choice.
Can I get a prescription for Ozempic online?
Yes, in some cases, you can get a prescription for Ozempic online. Weight loss programs, like Everlywell, Ro and Calibrate, offer virtual medical consultations with U.S.-licensed healthcare professionals who may provide a prescription. Telehealth companies like Sesame Care may also provide a prescription if appropriate.
Can I get Ozempic without a doctor?
You cannot obtain Ozempic without a prescription from a qualified healthcare provider. However, depending on state regulations, several types of licensed healthcare professionals have the authority to write prescriptions, including doctors, physician assistants, and nurse practitioners.
What over-the-counter is comparable to Ozempic?
There is no over-the-counter (OTC) medication comparable to Ozempic. While some OTC medications and dietary supplements may claim to assist with diabetes management or weight loss, they do not have the same mechanisms of action as Ozempic.
Ozempic may help you manage type 2 diabetes or your weight loss goals. You'll need a prescription to buy Ozempic, which, if eligible, you can get from your doctor or online from providers like Everlywell or Sesame Care.
Once you have a prescription, you can fill it at the pharmacy of your choice. If you prefer the convenience of ordering from home, Amazon Pharmacy is an option that provides shipping.
No matter where you buy Ozempic, ensure you do so from reputable and authorized sources. Avoid purchasing from unverified online platforms or sources that offer Ozempic without a prescription. By obtaining Ozempic from a licensed pharmacy or a reputable online provider, you can have confidence in the medication's authenticity, safety, and effectiveness.