We include products we think are useful for our readers. If you buy through links on this page, we may earn a small commission. Here's our process.
Healthline only shows you brands and products that we stand behind.
Our team thoroughly researches and evaluates the recommendations we make on our site. To establish that the product manufacturers addressed safety and efficacy standards, we:
Evaluate ingredients and composition: Do they have the potential to cause harm?
Fact-check all health claims: Do they align with the current body of scientific evidence?
Assess the brand: Does it operate with integrity and adhere to industry best practices?
We do the research so you can find trusted products for your health and wellness.
With a busy schedule, you may prefer to get a Wegovy prescription online. We've broken down the best options based on consultation, follow-up care, and cost.
Managing weight can be a complex journey, and finding the right medication is often a crucial part of the process. If you're considering Wegovy, a popular GLP-1 medication, for weight management, you might also be exploring the convenience of online prescriptions.
In this review, we delve into the top online pharmacies where you can obtain a Wegovy prescription and why we chose them.
Wegovy availability

Due to its growing popularity and supply chain issues, Wegovy may sometimes be in short supply.
If you're having trouble obtaining a prescription, there are alternatives available.
Check out our in-depth article on Wegovy Alternatives to explore and discuss options with a healthcare professional.
Below are our picks for online pharmacies where you can buy Wegovy.
Best for personalized follow-up care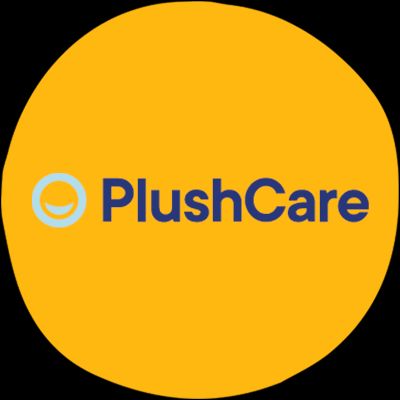 GLP-1 medications available: Wegovy, Ozempic, Trulicity, Bydureon, Rybelsus
Accepts insurance: Yes
Membership cost: $14.99/month + cost of first visit (varies by insurance)
Unlike some services where the consultation is a one-time event, PlushCare aims to build an ongoing relationship between the patient and the healthcare professional to maintain adequate support throughout their weight management journey.
After the initial consultation, there are scheduled follow-up appointments where the physician monitors progress, discusses any side effects, and ensures the treatment plan works well for the patient. PlushCare also offers virtual check-ins as needed to answer questions between appointments.
Best comprehensive consultation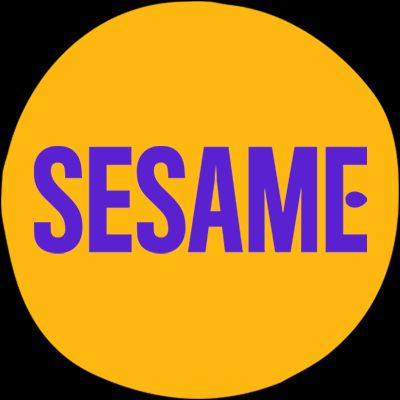 GLP-1 medications available: Wegovy, Ozempic, Jardiance
Accepts insurance: No
Membership cost: Pay-as-you-go pricing ranges from $25–$200 per consultation
Sesame provides in-depth evaluations that cover not only your current health status but also lifestyle factors that could affect your weight management goals.
During consultations, physicians discuss your overall health, explore potential contraindications, and assess the appropriateness of a Wegovy prescription or other GLP-1 medications. This thoroughness helps ensure that you receive a personalized treatment plan tailored to your specific needs.
The service offers pricing on a pay-as-you-go basis, so you only pay for the consultations and services you need, without being tied to a monthly membership. However, insurance acceptance is limited, so it's advisable to check your options beforehand.
Best AI-powered assessment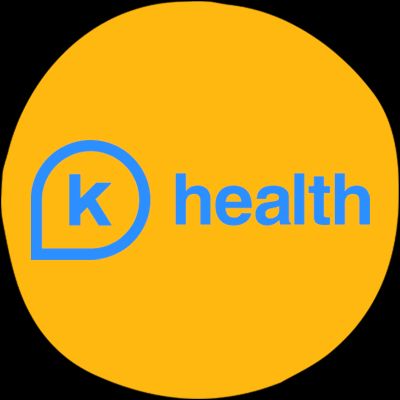 GLP-1 medications available: Wegovy, Ozempic, Saxenda, Metformin
Accepts insurance: No
Membership cost: $39 for a single visit or $49 per month for unlimited access
K Health is unique in its integration of AI-driven health assessments, which provide a data-backed foundation for your weight management journey.
K Health's app uses AI to analyze your medical history and symptoms before connecting with a physician. This initial assessment is used to guide the subsequent consultation with a healthcare professional who can prescribe Wegovy or another GLP-1 medication if deemed appropriate.
While the AI assessment is very detailed, it's followed up with a human consultation to help ensure the best treatment plan for you. The service offers a monthly subscription for unlimited chats with healthcare professionals, as well as a one-time consultation fee option.
Best weight loss program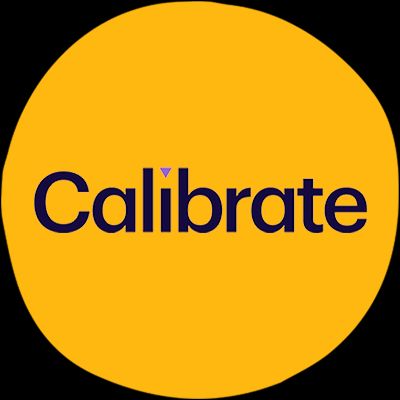 GLP-1 medications available: Wegovy, Saxenda
Accepts insurance: Yes
Membership cost: $138 per month for 1 year, or $1,649 in full, plus possible additional medication costs, depending on insurance
Calibrate is a comprehensive weight loss program that combines GLP-1 medications with a personalized lifestyle plan. The Calibrate medical team works closely with each individual to design a plan that incorporates eating nutritious foods, like fruits and vegetables, staying physically active, getting enough quality sleep, and nurturing emotional well-being alongside medication therapy.
You start with a comprehensive consultation where the Calibrate medical team will take a deep dive into your medical history, lifestyle habits, and goals. This information forms the basis of your personalized yearlong weight loss program, which includes both doctors and an accountability coach providing ongoing support.
This holistic approach to weight loss sets Calibrate apart, making it ideal for those who are looking for more than just medication therapy.
| | PlushCare | Sesame | K Health | Calibrate |
| --- | --- | --- | --- | --- |
| GLP-1s available | Wegovy, Ozempic, Trulicity, Bydureon, Rybelsus | Wegovy, Ozempic, Jardiance | Wegovy, Ozempic, Saxenda, Metformin | Wegovy, Saxenda |
| Accepts insurance | Yes | No | No | Yes |
| Membership cost | $14.99/month + first visit (varies) | Pay-as-you-go ($25–$200) | $39 single visit or $49/month for unlimited access | $138/month for 1 year, or $1,649 in full |
Typically, adults with a BMI of 30 or higher, or 27 or higher with at least one weight-related medical condition, are candidates for a Wegovy prescription. Pediatric patients over 12 years old with a BMI in the 95th percentile may also be eligible.
Digital pharmacies offer consultations through online platforms where certified healthcare professionals assess your medical history and current condition. If deemed appropriate, certified healthcare professionals can prescribe medications like Wegovy.
We considered factors such as medical vetting, consultation comprehensiveness, availability, follow-up care, user reviews, and cost when choosing online pharmacies.
The cost of a Wegovy prescription depends on a number of factors, including whether you have insurance coverage, as well as your treatment plan and pharmacy. The list price for Wegovy before insurance or discounts is $1,349.02 for a box of 4 pens (1-month supply).
You can apply for savings on the Wegovy website through December 2023. Those with private or commercial insurance plans that cover Wegovy can save up to $225 per box for 12 refills, plus whatever your insurance covers.
If you pay cash or do not have insurance, you may be able to save up $500 per box with this offer.
You're not eligible for this offer if your insurance coverage is Medicare, Medicaid, or Tricare.
To determine what your cost will be for Wegovy, talk with your healthcare professional and insurance provider.
Consult your insurance provider to see if Wegovy is covered under your prescription medication benefits. Some insurance plans may require prior authorization, which means your healthcare professional will need to complete a form that your insurance provider has to approve before they can prescribe Wegovy.
Can I get a prescription for Wegovy online?
The ability to obtain a Wegovy prescription online depends on a variety of factors including state laws, healthcare professional guidelines, and individual medical eligibility.
Some telehealth services offer virtual consultations with healthcare professionals who may prescribe Wegovy if they determine it's appropriate for your condition.
However, it's important to verify with each online service provider to understand their specific policies and limitations. In some cases, you may still need to see a healthcare professional for an initial consultation or follow-up care.
How easy is it to get a prescription for Wegovy?
The ease of getting a Wegovy prescription depends on your medical history and current health status. A thorough consultation is usually required.
Can weight loss clinics prescribe Wegovy?
Yes, many weight loss clinics are approved to prescribe Wegovy after a consultation and eligibility confirmation.
Choosing the right online pharmacy for your Wegovy prescription depends on various factors such as cost, insurance acceptance, and the type of consultation you prefer. Keep in mind that as a more traditional approach to your weight management journey, you can consider consulting a local healthcare professional for a prescription.