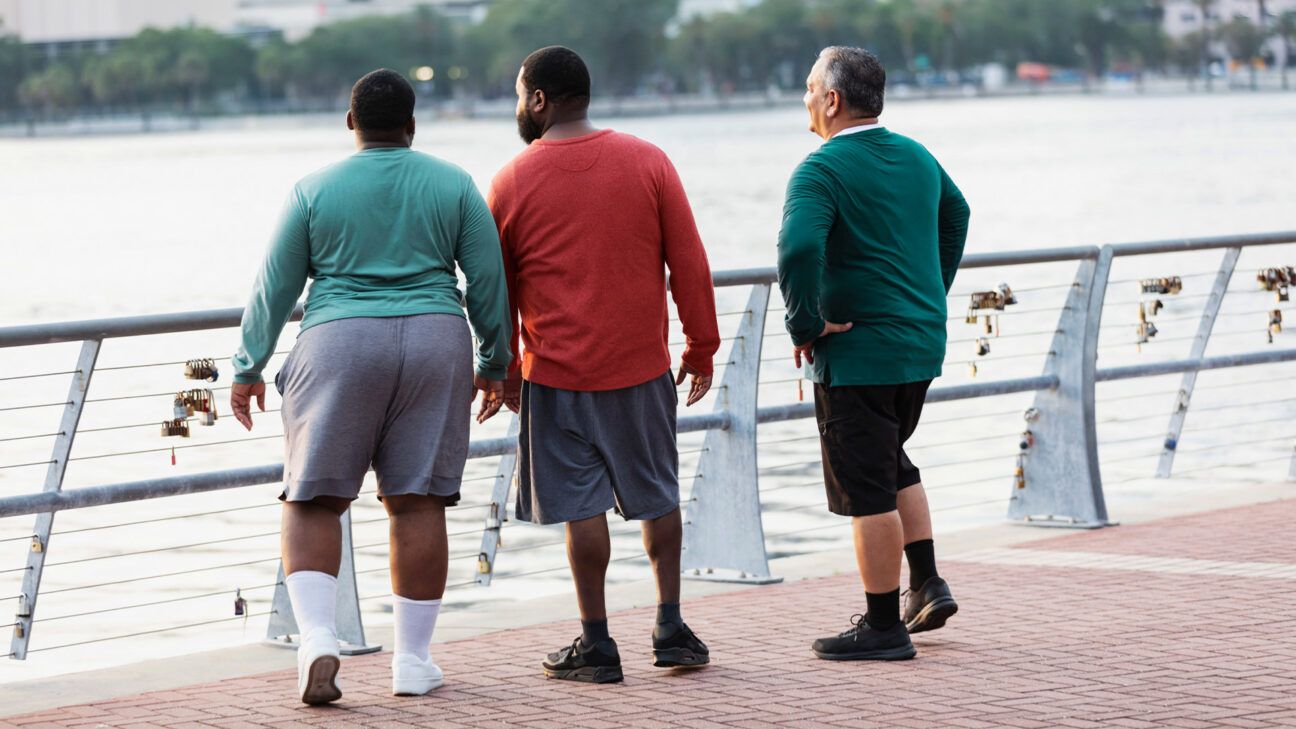 Wegovy may soon receive approval as a treatment to reduce cardiovascular disease risk.
According to a Novo Nordisk rep, approval could come within six months.
This is based on a study that linked Wegovy use with a 20% reduction in cardiovascular disease risk.
FDA approval could make insurance companies more willing to cover the drug.
Experts say changes like diet and exercise are still an important part of reducing risk.
On November 2, 2023, Novo Nordisk, the manufacturer of the popular weight-loss drug Wegovy (semaglutide), told CNBC it could soon receive expanded approval from the U.S. Food and Drug Administration to market the medication as a treatment to reduce cardiovascular disease risk.
Chief Financial Officer Karsten Munk Knudsen told Julianna Tatelbaum on "Street Signs" that the agency could be providing its stamp of approval within 6 months.
One important outcome, according to CNBC, is that the drug could become more widely covered by insurance.
This would be a welcome development for patients considering that many insurance providers have been halting coverage for the in-demand obesity drug due to its cost.
Dr. Michael Wesley Milks, a cardiologist at The Ohio State University Wexner Medical Center, explained that drugs like Wegovy fall into a class called "GLP-1 receptor agonists."
These drugs are thought to act by stimulating insulin production in response to eating, according to Milks, which leads to a decline in blood sugar as well as a reduction in how quickly the stomach empties. This helps people feel more satisfied and they eat less, causing them to lose weight.
"Other proposed beneficial effects of the GLP-1 receptor agonists," he said, "include reduction in inflammation, propensity for salt retention, and blood pressure, all of which may translate into positive cardiovascular health effects."
Milks went on to state that blood sugar reduction is also believed to be beneficial when it comes to heart attack and stroke risk, adding, however, that only certain diabetes drugs have cardiovascular benefits. "[I]n fact, others have shown potential harm," he noted.
"The recent SELECT trial is of interest," he added, "because it tested GLP1-RA among a group of patients without diabetes, although with elevated risk of heart disease because of other risk factors such as obesity."
There were 17,604 overweight or obese individuals aged 45 and older involved in the SELECT study.
Study participants were provided with once-weekly, 2.4-milligram, subcutaneous injections of semaglutide in addition to standard care for up to five years.
In August, Novo Nordisk announced that late-stage data from the study showed that Wegovy reduced the risk of major cardiovascular events like heart attacks or strokes by 20% when compared with a placebo (inactive treatment).
Milks commented on the study saying that the amount of weight loss itself is probably not enough to account for the degree of risk reduction that was seen.
This suggests there are other factors that could have been at play, he said.
"Patients should make it a priority to discuss heart and vascular disease risks with their primary care providers," advised Milks, "whether or not that would lead to use of Wegovy or other medication.
"Efforts to optimize blood pressure, blood sugar, body weight, and cholesterol values, which may include focus on dietary improvements, increased physical activity, and/or use of certain medications (such as statins), may go a long way in prevention of heart and vascular disease over an individual's lifetime," he explained.
However, if you do plan to go the medication route, Dr. Banita Sehgal — an Internal Medicine Physician with 20 years of experience and Director of Women's Health at LifeMD in San Diego, California — said it's important to consult with a doctor who specializes in weight management and cardiovascular care.
She noted that her patients undergo a comprehensive medical evaluation to determine what is most safe and effective for them as an individual.
"We also look at existing medical conditions, and previous treatments, and if deemed suitable, we discuss the benefits and risks of medication," said Sehgal.
"Overall, we recommend a holistic approach to weight loss for sustainable wellness, which includes increased physical activity and a heart-healthy diet. This approach works best for treating patients with heart disease."
When it comes to the question of cost, however, Dr. Alex Foxman, medical director of Achieve Health and Weight Loss, said that, while Wegovy is expensive (about $1,300 per month if you don't have insurance), a significant number of Americans who have insurance are paying less than $25 per month to obtain the drug — provided they meet the coverage criteria.
"This indicates that most major pharmacy benefit managers and health plans are still covering this medication," Foxman stated, "with about 50 million Americans with obesity potentially eligible for Wegovy coverage under their health plans."
Foxman noted that it is currently FDA-approved for chronic weight management for adults with obesity or overweight with at least one weight-related condition, such as high blood pressure, type 2 diabetes, or high cholesterol.
However, coverage can vary depending on the insurance company, according to Foxman.
He advises that people weigh the pros and cons of Wegovy carefully and discuss their options for weight management and cardiovascular prevention with their doctor.
Novo Nordisk, the maker of the obesity drug Wegovy, recently announced that it could be receiving FDA approval within six months to market the medication for the reduction of cardiovascular risk.
This is based on the results of the SELECT trial showing a 20% reduction in risk for major cardiovascular events like heart attack and stroke.
While many insurance companies have moved away from covering Wegovy due to its high cost, this approval could provide them with a compelling reason to expand coverage.
If you feel you might be a candidate for Wegovy, it is important to discuss this with your doctor. They can provide you with a comprehensive plan for reducing your risk that includes diet; exercise; and, if appropriate, medication.
Insurance coverage varies, so check with your provider to see if you qualify.