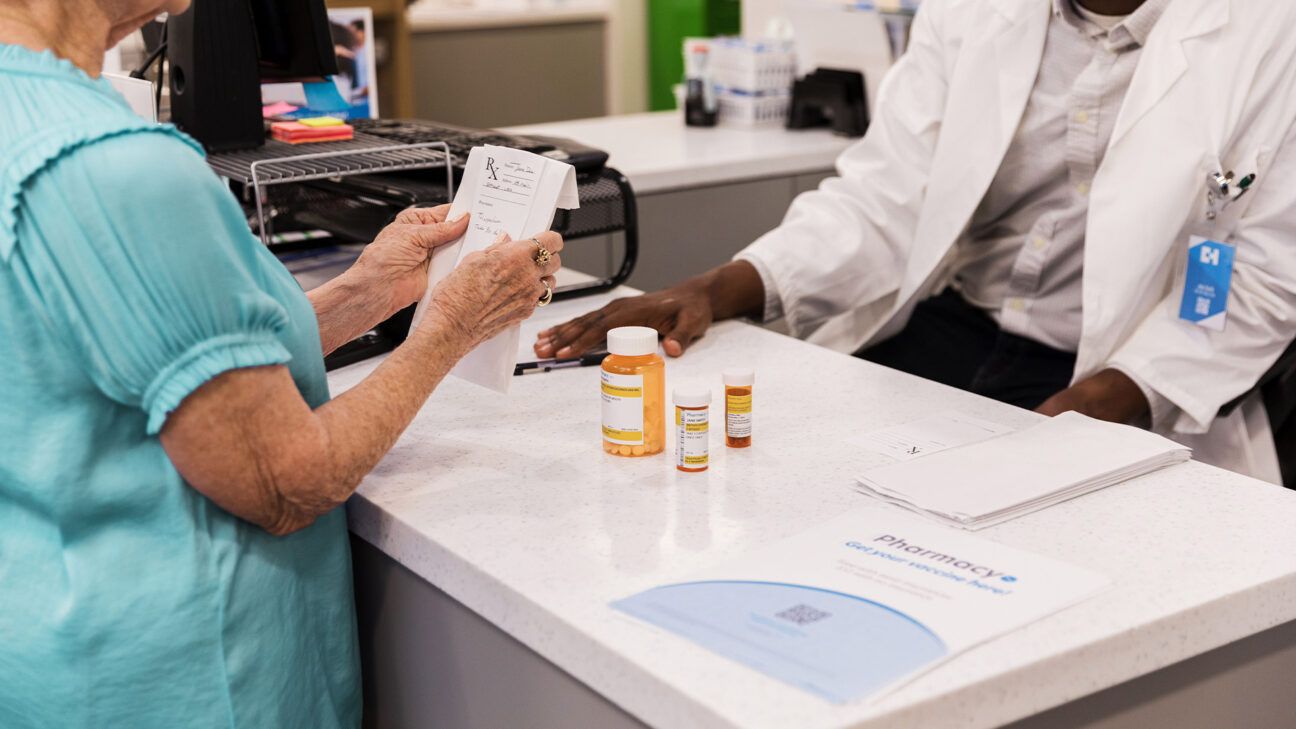 A new study found that pharmacy discount cards can help people save money by negotiating lower prices with pharmacies and drug companies.
Savings from prescription drug cards could reduce out-of-pocket costs by 85%, resulting in millions of dollars in savings for patients.
The findings were based on 20 common generic drugs and two pharmacy discount card programs.
Prescription drug cards could help you save a lot of money on drug costs, according to a new report published September 5 in the Annals of Internal Medicine.
The report shows that out-of-pocket (OOP) payments through insurance are often greater than what people might pay when using a pharmacy discount card program.
The study's findings applied to two discount drug programs: Amazon Prime and GoodRx Gold.
The team looked at 20 commonly prescribed generic medications, including several popular types of drugs such as antidepressants, high blood pressure medications, statins, and others.
Altogether, it was estimated that the out-of-pocket cost savings with these two pharmacy discount card programs would total about $969 million and $1.83 billion, respectively, with most of the savings coming from 90-day prescriptions.
The scientists used data from the 2020 Medical Expenditure Panel Survey (MEPS) to arrive at their conclusions.
MEPS is a large, nationally representative survey of patients, medical providers, and employers from around the U.S. It includes data on the cost and usage of healthcare and health insurance.
OOP payments in the MEPS were matched to prices through Amazon Prime and GoodRx Gold.
The drugs studied included:
Blood pressure medications
Antidepressants
Cholesterol-lowering medications
Stomach-acid-lowering medications
Asthma and allergy medications
Thyroid hormone
Diabetes medication
Any prescriptions where OOP payments were greater than the discount card pricing were noted in order to measure the proportion of excess OOP payments as well as their extent.
They also examined these measures in light of insurance type and whether the patients were likely to be in the deductible phase.
The researchers found that people's OOP payments surpassed Amazon's prices for 20% of the prescriptions they examined, while they exceeded GoodRx prices for 43% of the prescriptions.
Additionally, people's OOP payments were greater than Amazon's prices 40% of the time when the prescriptions were assumed to be in the deductible phase, while OOP payments for GoodRx were greater 79% of the time under this condition.
This suggests, said the authors, that when insurers cover part or all of the cost, there is a low rate of excess OOP payments. So, while discount cards can be helpful in reducing drug costs, this may not always be the case.
The authors noted that these savings particularly apply to those who either do not have insurance or are not adequately insured. Additionally, people who are enrolled in high-deductible healthcare plans might benefit.
According to Pauline K. Gray, a certified pharmacy technician with PharmacyTechnicianBlog.com, pharmacy discount card programs offer discounts on prescription drugs at participating pharmacies, making healthcare more affordable for consumers.
"Pharmacy discount card programs work by negotiating discounted prices with pharmacies and pharmaceutical companies," she told Healthline.
"When a cardholder presents their discount card at a participating pharmacy, they receive a reduced price on their prescription medications. The pharmacy then bills the program sponsor for the discount provided."
Gray explained that the savings provided by pharmacy discount card programs can vary depending on the drug, the pharmacy, and the program. However, the average savings can amount to anywhere from 10% to 85% of prescription drug costs.
She additionally noted that generics can provide more substantial savings than brand-name drugs.
Dr. Saya Nagori, an ophthalmologist and CEO of EyeFacts, said that she is "ecstatic" when her patients are able to save money with these programs, stating that they allow people to pursue healthcare "with little hassle and major benefits with or without health insurance."
She cautions, however, that some medications may not be covered. Additionally, discount coverage may be based on certain specifications, such as the dosage or amount prescribed.
"Nonetheless, I tell my patients it is absolutely worth asking at the counter if there are any cost savings because you never know when these discount programs will benefit you, especially when they offset the overall cost of a person's healthcare," Nagori added.
"Accessing pharmacy discount card programs is usually straightforward," said Gray.
"Many programs offer cards that are freely available to the public," she noted, adding that they can be obtained online from program websites, through healthcare providers, or even at the pharmacies themselves. And, once you have the card, you can begin to use it immediately.
Gray added, "It's essential for individuals to compare different programs to find the one that offers the best discounts for their specific medications and local pharmacies."
There are several programs to choose from, however.
"Organizations that offer pharmacy discount programs include GoodRx, Optum Perks, ScriptSave, WellRx, and Blink Health," said Nagori.
Gray added SingleCare, Needymeds, FamilyWize, and RxSaver to the list.
"Simply mention these company names in conjunction with your purchase, and the pharmacist will check to see if there is indeed a discount to apply," advised Nagori.
Several pharmacy discount programs exist and a new study shows that, in many cases, these programs can save people money when compared to their out-of-pocket costs through their insurance provider.
They are especially likely to save you money if you are underinsured or have a high deductible that you need to meet.
Experts say these programs can save people anywhere from 10% to 85% off the cost of their prescription medications.
Learning whether these programs can save you money is easy: Just ask your pharmacist. If your pharmacy participates in a program that can save you money, you can often download the card and begin using it right away.
Disclosure: Healthline Media and Optum Perks are both part of RVO Health.