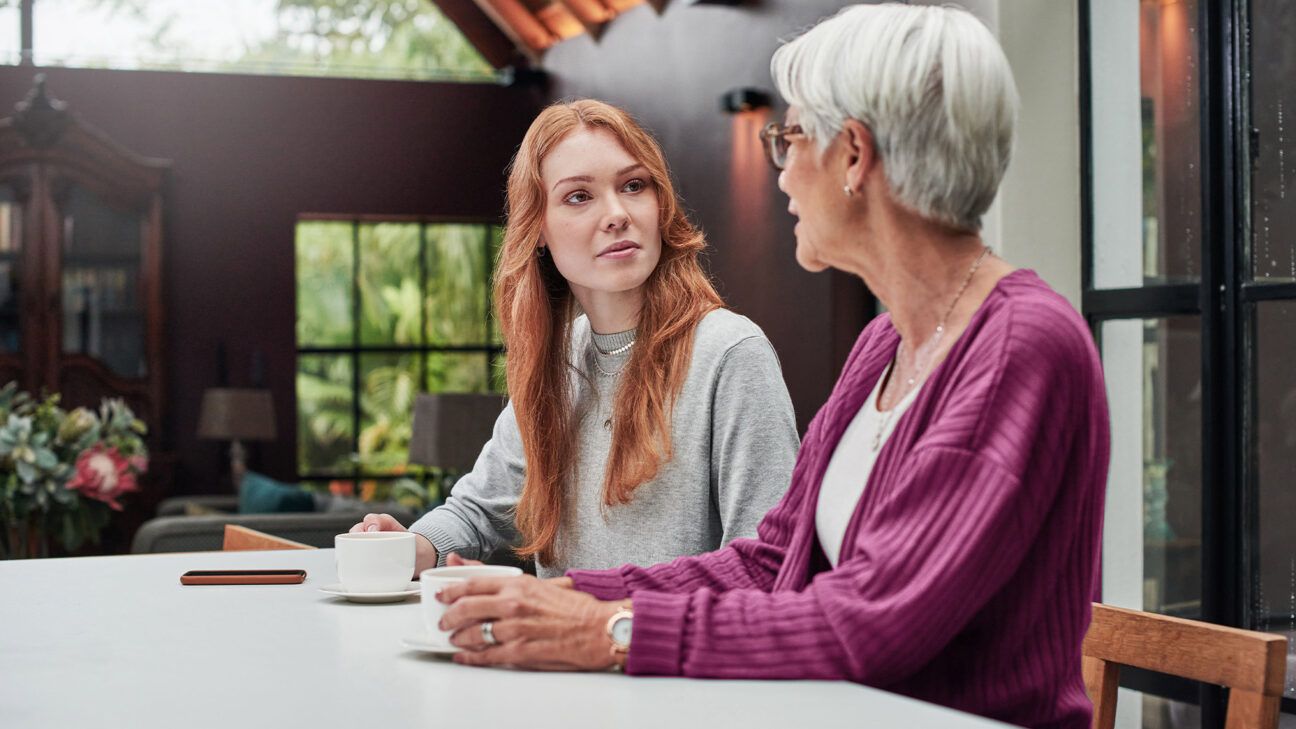 Metformin, the most common first-line type 2 diabetes medication, may also improve dementia risk.
New research found that patients with type 2 diabetes who stopped using the drug had a greater risk of developing dementia.
Despite its health benefits, metformin can be difficult for some people to stay on.
Diabetes patients who stop using metformin are more likely to develop dementia — further evidence of the drug's benefits on brain health.
Metformin, the most commonly prescribed "first line" treatment for type 2 diabetes, has been shown to have numerous other benefits to patients beyond its primary function of lowering blood glucose levels. It has also demonstrated the potential to lower dementia risk, help with weight management, and even extend lifespan.
The drug's effects on cognitive decline and dementia have been of particular interest to doctors because diabetes is itself a profound risk factor for those conditions. Now, new evidence further supports previous research that metformin can be beneficial to preventing dementia in patients taking it for diabetes.
In an article published today in the medical journal JAMA Network Open, researchers found that patients who were prescribed metformin but stopped using it were 21% more likely to get a dementia diagnosis compared with patients who continued using metformin throughout their treatment.
"This study builds on other work that suggests that metformin may have some benefit in lowering the risk of dementia. These association studies, however, do not demonstrate cause-and-effect," Dr. Robert Gabbay, the Chief Scientific and Medical Officer of the American Diabetes Association told Healthline. Gabbay wasn't affiliated with the research.
To find the link between dementia risk and metformin, researchers looked at patient data from Kaiser Permanente Northern California, an integrated healthcare system. The study included more than 41,000 patients with type 2 diabetes. Within the group were 12,200 "early terminators," that is patients who stopped taking metformin for a variety of reasons, and 29,126 "routine users," those who continued using metformin as long as it was necessary.
The data is robust, due to both the large patient pool, diversity of patients, and length of follow-up.
All participants were born prior to 1955 and represented a diverse segment of the population, including Black, Hispanic, white, and Asian individuals. Nearly 50% of the patients included were women. The follow-up observational period varied, but in some cases, patients were observed up to age 90.
"This bolsters confidence that metformin may be effective for dementia prevention in populations with diabetes," said Dr. Sarah Ackley, PhD, an epidemiologist at Boston University and senior author of the research.
"[Our] research is part of broad efforts to evaluate whether we can repurpose existing drugs for the prevention or treatment of dementia…I don't think any one drug is going to be a home run, but we are moving toward a better understanding of the disease and more tools for prevention and treatment," she told Healthline.
Gabbay notes that studies on the association between metformin and dementia have been observational. They indicate a trend but do not specifically implicate metformin as the reason for the end result.
"Whether, over time, we may be more likely to include it as a treatment for the prevention of dementia depends on further studies, which ideally are not only association studies but randomized control trials," he said.
Type 2 diabetes is a risk factor for dementia, and research has found that the earlier you get it, the more likely you are to get dementia. Nonetheless, the exact mechanism for why this relationship exists isn't entirely clear. Diabetes is known to affect multiple organs in the body, and some of those affected are likely to have an effect on cognitive decline.
Here are some common hypotheses as to why this happens:
Diabetes is harmful to the heart and can increase your blood pressure, potentially leading to heart attack or stroke. Either of these conditions can lead to worsening cognition.
There is a strong correlation between high blood sugar and Alzheimer's disease.
Hypoglycemia, low blood sugar, also commonly occurs in individuals with diabetes. Low blood sugar can lead to things like memory loss, dementia, and damage to parts of the brain.
Insulin can affect brain chemistry, leading to cognitive decline.
Metformin is a first-line drug and it's also recognized as being safe, cheap, and effective.
While the primary message of the study is a positive one – more evidence that metformin is beneficial for the prevention of dementia – it also reveals a bit of a hiccup as well. As miraculous a drug as it is, metformin has proven to be difficult for a significant number of patients to stick with.
The drug is prescribed to more than 120 million people worldwide but boasts one of the lowest compliance rates of any major medication. According to research from 2019, adherence rates have ranged from between 67-85% to as low as 36%. One meta-analysis that looked at drug adherence found an average of 67.9% — meaning one in three patients would stop using it.
So, why do so many people go off of the drug? There are two main reasons.
Metformin is a difficult pill to swallow — literally.
"Patients of all ages complain about the size or the surface texture of metformin pills…If patients cannot break the tablets, they simply stop taking them," concludes one research paper published in 2019 in the journal Clinical Diabetes.
The second issue: gastrointestinal side effects, particularly diarrhea and flatulence.
In a research article from 2016, the authors found that "a rather large proportion of patients" have difficulty with metformin due to its gastrointestinal side effects, with some patients unable to restart the drug after initially stopping it due to these adverse events.
While this in and of itself should not dissuade patients from taking the drug, it should be part of the conversation between doctors and patients when establishing care for type 2 diabetes.
"There's already awareness that metformin has broad benefits, which is why it's given first in diabetes treatment and it's recommended people stay on it. Many factors need to be balanced thoughtfully for each individual in patient care, including individual dementia risk factors, severity of metformin side effects, and patient preferences," said Ackley.
Metformin is a safe and effective first-line treatment for type 2 diabetes that has a wide range of health benefits.
New research found that patients with type 2 diabetes that stopped using metformin were at increased risk of developing dementia.
The research further cements the reputation of metformin as being beneficial towards the prevention of dementia and cognitive decline.