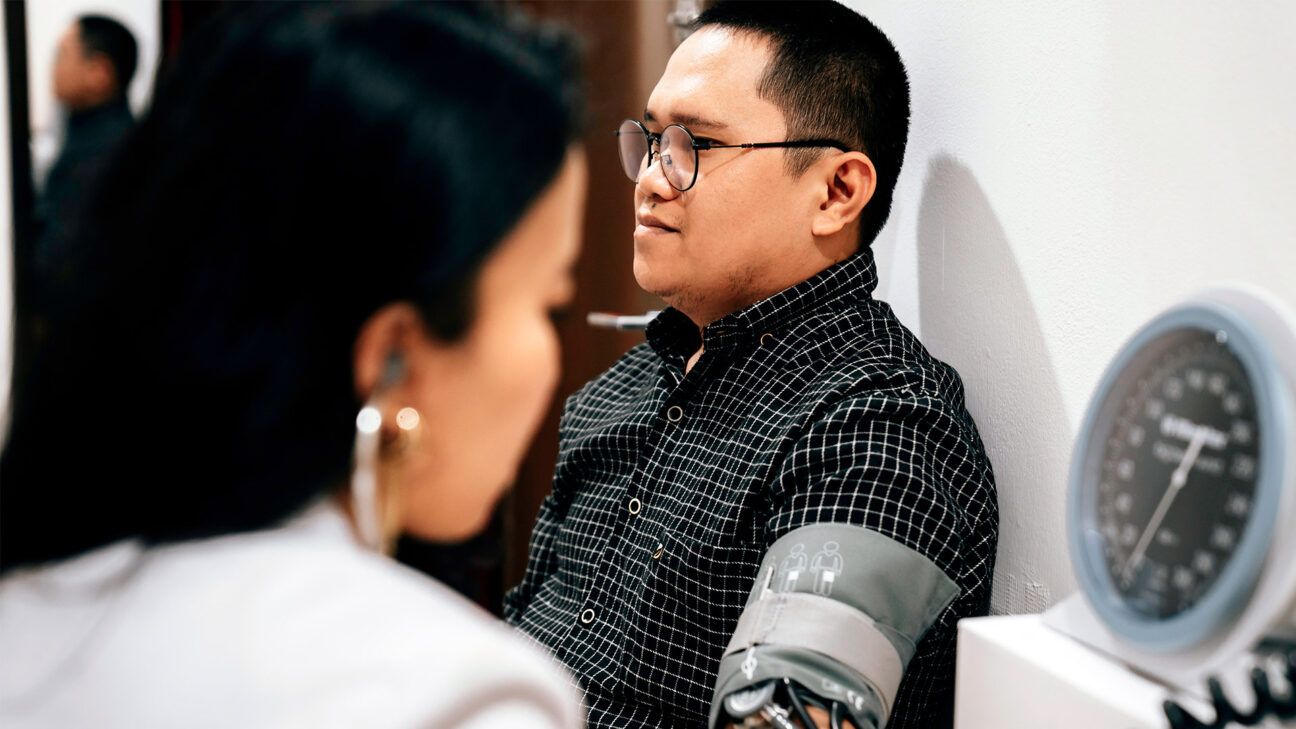 New research suggests that low doses of medications like prednisone lead to minimal weight gain and no noticeable increase in blood pressure for those with rheumatoid arthritis.
The researchers hope that this will give clinicians and patients more reasons to use this treatment pathway.
Experts say that more data is needed in order to understand low-dose steroid for people with rheumatoid arthritis.
New research published on August 15 Annals of Internal Medicine has found that a type of common steroid called prednisone did not lead to significant weight gain or higher blood pressure in people with rheumatoid arthritis (RA).
Researchers looked at what happened when people with rheumatoid arthritis were given 7.5 milligrams or less per day of prednisone or equivalent steroid.
They found this low dose was linked to a small impact on weight gain but no impact on blood pressure over a two-year span.
The team of academics studied five randomized trials that involved 1,112 European participants over a two-year period.
Those participants saw, on average, no meaningful increase in blood pressure that could be attributed to the medication and a weight gain of 1.1 kilograms (approximately 2.4 pounds).
Dr. Medhat Mikhael, chief medical officer at Pain Medicine Associates and associate medical director of the non-operative spine program at Orange Coast Memorial Hospital, said that prior to this data he would have expected a much higher weight gain given the course of treatment.
Since steroids can make people more hungry, they might eat heavier meals or more calories which can lead to weight gain.
"If you have a couple of days in a row that you had heavy meals you could have that [amount of] change in your weight. So with that average over two years using those glucocorticoids, that is a little bit. If you would have asked me [before], I would estimate between five to seven pounds, minimum."
Dr. Farshid Bozorgnia, an assistant clinical professor and rheumatologist at the University of California-Irvine, said that prednisone should still be handled with care when it comes to other side effects like osteoporosis, glaucoma, and cataracts in the short and long term.
For one, age plays a factor, Bozorgnia said that he'd like to see more research into how these weight and blood pressure changes play out over time. He said this is especially important given the average age of rheumatoid arthritis patients and their life expectancy once they are diagnosed.
"Usually when you have patients with RA, patients are being diagnosed at 40, 50 years old and life expectancy is 20, 30 years which is a relatively short period of time. And we have to see how much effect it has on the long-term weight gain."
The average age of participants in the research was 61.4, with 68% of participants being women.
Additionally, the patients were all European so it is unclear if the results would hold up with a more diverse study population.
Mikhael said he'd also like to see how prednisone and other glucocorticoids compare to newer treatments.
Steroids have been used as a treatment for rheumatoid arthritis for decades, but how and when to use them has shifted.
Mikhael said that, from his perspective, there are many reasons why steroids have stayed a popular treatment for those with rheumatoid arthritis.
"The old school for treatment of rheumatoid arthritis used steroids because it has a strong anti-inflammatory effect. So it treats the symptoms of rheumatoid arthritis, particularly the swelling and pain, it also slows the progress of the disease and keeps patients active."
He said there are reasons people should be cautious about steroids including those with family history of diabetes or who have prediabeties.
And just because you start on a low dose doesn't mean you stay there. Mikhael said it's common for patients to start on a low dose. But the need to increase it may arise after a few years.
"I have seen rheumatologists and us as pain specialists, after three years, upping the dose to control symptoms when the disease become advanced and you get some more of the joint damage and destruction, deformity, inflammation."
A new study found that people with rheumatoid arthritis, who take a low-dose steroid, did not have a higher risk of hypertension and did not have significant weight gain.