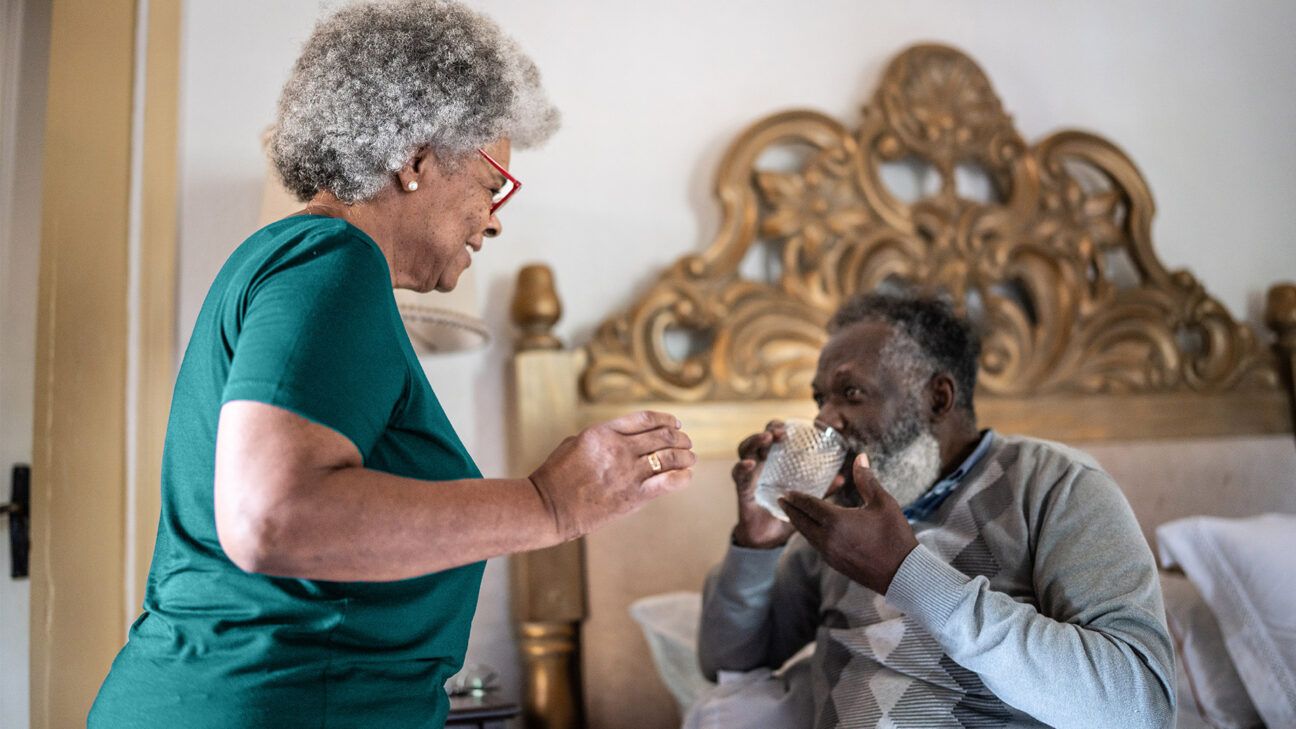 Two new studies indicate that heart attack patients should be taking aspirin.
The first found that people who regularly take aspirin have a lower risk of heart attack, stroke, or death.
However, the second reported that many people who should be taking aspirin aren't.
Although aspirin is not right for all people, it's important to talk with your doctor to see if it might help you.
According to new research, heart attack patients would be wise to take a daily aspirin tablet.
In a study being presented at the ESC Congress 2023, which is being held in Amsterdam on August 25-28, the researchers found that those who didn't consistently take the medication had a greater risk of having a subsequent heart attack, stroke, or death when compared with those who took it on a regular basis.
Additionally, a study appearing in the August 22 issue of JAMA reports that despite what we know about the benefits of aspirin, less than half of heart attack and stroke patients worldwide are taking it.
The goal of the study being presented in Amsterdam was to compare the heart attack, stroke, and death risks of people who stopped using aspirin therapy versus those who continued.
First-time heart attack patients aged 40 and older who were treated with a coronary stent and aspirin during the first year following their heart attack were included. Altogether, 40,114 patients were involved.
The patients were followed up at two-year intervals for eight years. At each of the follow-ups, compliance with the aspirin regimen was assessed by examining what proportion of days patients had access to the medication during the two years prior.
Anyone who used aspirin 80% of the time or less was deemed to be non-adherent. Those who took it more than 80% of the time, on the other hand, were considered to be adherent.
At each follow-up, people were excluded if they had had an additional heart attack, a stroke, or had died. They were also removed if they had begun treatment with anticoagulant medications or P2Y12 inhibitors, which are medications that work in a similar fashion as aspirin to prevent blood clots.
The researchers noted that compliance with the treatment went down over time. At two years, 90% were still using aspirin. However, by year eight, 81% of people were still taking the drug.
At each follow-up, the team found that people who were still using aspirin were less likely to experience heart attack, stroke, or death.
Specifically, those who were not using aspirin had a 29%, 40%, 31%, and 20% greater risk of having another heart attack, a stroke, or dying at each of the follow-ups respectively.
Even though taking aspirin after a heart attack is an effective way to prevent further heart attacks and strokes, the study in JAMA demonstrates not enough people who could benefit from the medication are taking it.
In this study, which included 124,505 participants from 51 nations around the globe, people were asked about their history of cardiovascular disease as well as aspirin use.
Among low-income countries, only 16.6% of people were taking aspirin as a preventive measure. In lower-middle-income countries, this figure rose to 24.5%; and, in upper-middle-income countries, 51.5% were using it.
Finally, in high-income countries like the U.S., 65% of patients were using it.
Dr. Alex Foxman, Medical Director of Achieve Health and Weight Loss, who was not involved in the study, said that the question of whether a heart attack patient will experience a new heart attack, stroke, or death is "one of the most important."
"The answer depends on many factors," he said, "such as their age, medical history, lifestyle, and medications," with aspirin being an important part of that equation.
Foxman noted that, according to some studies, aspirin won't help you if you've never had a heart attack or your risk is low to average.
However, if you've had previous cardiovascular events, studies show that taking aspirin regularly can reduce your risk of having further events.
"For example," he noted, "research shows that among heart attack survivors, regular aspirin use can reduce the risk of a second heart attack, stroke, or cardiovascular-related death by about 25%. For stroke survivors, it lowers the risk of a second event by about 22%."
Foxman, explained, however, that aspirin therapy is not right for everyone. It can cause side effects such as bleeding in the stomach or brain.
"Therefore, it is important to consult with your doctor before starting or stopping aspirin therapy," he said, "and to weigh the benefits and risks carefully."
Dr. Shara Cohen, Founder and Director of Cancer Care Parcel, said aspirin is a non-steroidal anti-inflammatory drug that has antiplatelet effects.
"By inhibiting platelet aggregation and thereby reducing the risk of thrombosis, aspirin plays a pivotal role in preventing the formation of blood clots that could lead to heart attacks or strokes," she explained.
Cohen said that aspirin's anti-inflammatory properties also help stabilize atherosclerotic plaques, which can also help reduce the risk of acute cardiovascular events.
Atherosclerotic plaques — which are composed of fats, cholesterol, and other substances — can make arteries become narrower, blocking blood flow. They can also burst, leading to the formation of blood clots.
According to Cohen, aspirin inhibits enzymes involved in clot formation, helping to keep blood flowing freely.
Research shows that aspirin — especially if taken consistently — can reduce a heart attack patient's risk for future heart attack, stroke, or death.
However, research also shows that many people are not using this drug.
While aspirin is not right for everyone, if you are at high risk for cardiovascular disease, it's important to have a conversation with your doctor to see if you might benefit.