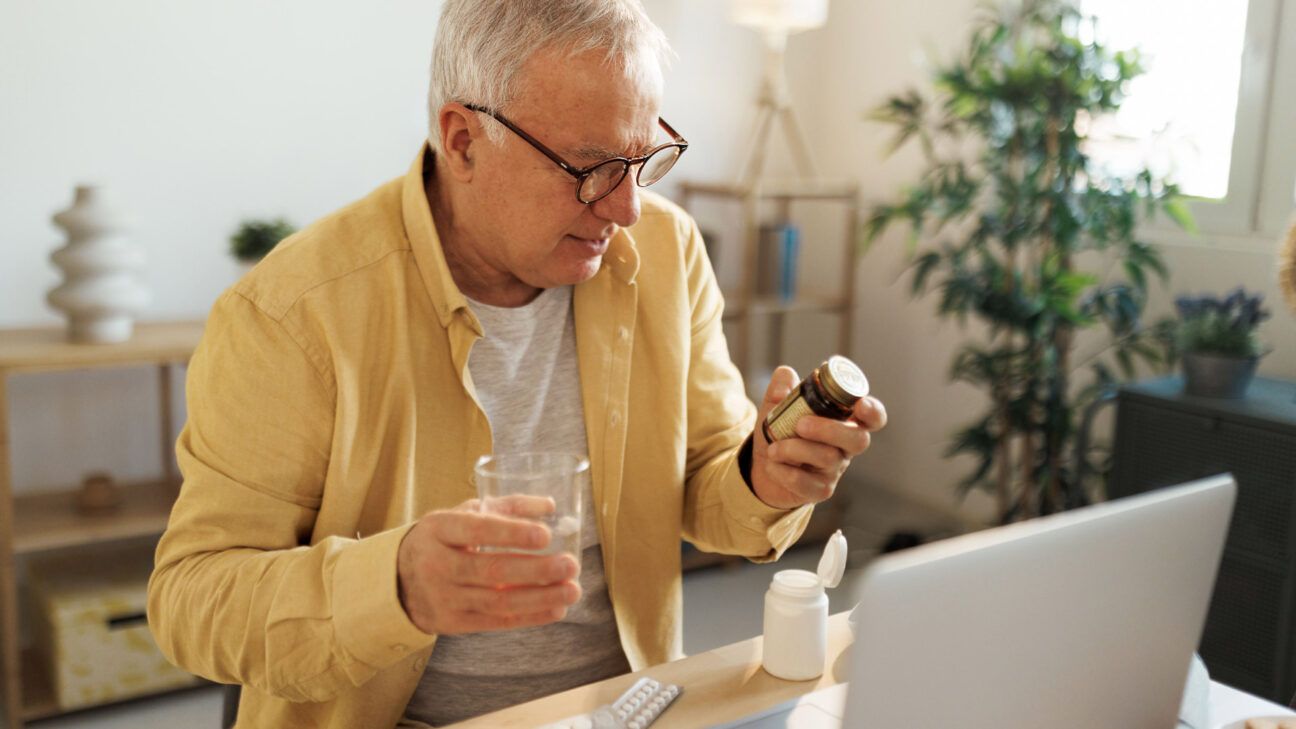 Two widely used statins, rosuvastatin and atorvastatin, were equally effective at preventing heart attacks and strokes in people with coronary artery disease.
People taking rosuvastatin had a slightly higher risk of developing diabetes or needing cataract surgery than those taking atorvastatin.
Experts say the study confirms that the drugs are similarly effective, but some patients may have fewer side effects on one medication.
Two widely used cholesterol-lowering medications, rosuvastatin (Crestor) and atorvastatin (Lipitor) were equally effective at preventing heart attacks, strokes, death, and the need for procedures to restore blood flow to parts of the heart, a new study found.
The study, published Oct. 18, in The BMJ, focused on people with existing coronary artery disease, a type of heart disease caused by the buildup of plaque on the inside of the arteries that supply blood to the heart.
This research showed that "these two statins are equally effective at reducing the risk of future [heart-related] events, at least over the short term," said Dr.Sanjiv Patel, an interventional cardiologist at MemorialCare Heart & Vascular Institute at Orange Coast Medical Center in Fountain Valley, CA.
While people in the study who took rosuvastatin had lower LDL cholesterol levels throughout the 3 years of follow-up, they also had a higher risk of developing type 2 diabetes, compared to those taking atorvastatin.
High levels of LDL cholesterol — sometimes called "bad" cholesterol — increase the risk of heart disease and stroke. Medications such as statins reduce this risk by lowering levels of LDL cholesterol in the blood.
Patel said although rosuvastatin had a stronger ability to lower LDL cholesterol, ultimately what matters to patients is the reduced risk of heart attack, stroke and death, which was similar for both drugs.
The study included 4,400 people with coronary artery disease, recruited from 12 hospitals in South Korea. The average age of participants was 65 years and 28% were women. Just over 4,300 people completed the trial.
Researchers randomly assigned people to take either rosuvastatin or atorvastatin every day for three years from 2016 to 2019. They also recorded medical history and lifestyle information for participants.
Researchers found similar rates in both groups for heart attack (1.5% in the rosuvastatin group versus 1.2% in the atorvastatin group), stroke (1.1% vs. 0.9%), death from any cause (2.6% vs. 2.3%), and coronary revascularization (5.3% v 5.2%).
Average LDL cholesterol levels were slightly lower in the rosuvastatin group (1.8 mmol/L or 69 mg/dL)than the atorvastatin group (1.9 mmol/L or 73 mg/dL)throughout the follow-up period.
The rosuvastatin group had a higher rate of developing type 2 diabetes that required medication (7.2% vs. 5.3%), and a higher rate of cataract surgery (2.5% vs. 1.5%). Other safety outcomes were similar between the two groups.
Dr. Ragavendra Baliga, a cardiologist at The Ohio State University Wexner Medical Center in Columbus, said the study results fit with an earlier clinical trial.
In that trial which included over 17,000 people from 26 countries the researchers found there was a modest risk of developing diabetes while taking rosuvastatin but that it "was limited to those who had biochemical evidence of impaired fasting glucose or multiple components of metabolic syndrome, groups already at high risk for developing diabetes."
The study authors found that the overall benefits of taking rosuvastatin still outweighed than risks of developing type 2 diabetes.
In addition, Baliga said one strength of the study is that it included patients from the global south, in this case South Korea. This population may not be represented by clinical trials carried out in North America or Europe.
However, because all participants were Asian, the results may not apply to other racial or ethnic groups, including those in the United States.
Based on this one study, "we don't have the information to know whether the increased risk of diabetes will still hold up in a more diverse population," said Dr. Cheng-Han Chen, an interventional cardiologist and medical director of the Structural Heart Program at MemorialCare Saddleback Medical Center in Laguna Hills, Calif.
In addition, the study was only 3 years long, so it may not identify longer-term differences in the benefits or safety of the two drugs.
"Given the relatively short follow-up period, it is difficult to show a preference for either medication," Baliga told Healthline, "but rosuvastatin is more efficacious in lowering bad cholesterol."
Chen said in clinical practice many cardiologists will treat these two statins almost interchangeably. But until now, the drugs had not been compared head-to-head in a clinical trial.
The new study shows that "they basically perform almost identically in terms of the most important outcomes we care about," he told Healthline.
The main difference between the two, he pointed out, is the slightly higher risk of diabetes among people taking rosuvastatin.
However, "this wouldn't make me change the way I practice — which is to treat these drugs interchangeably — unless that finding was replicated in other studies," Chen said.
Diabetes is a risk factor for heart attack and stroke because, over time, the high blood sugar associated with diabetes can damage blood vessels and the nerves that control the heart.
Baliga agrees that the higher diabetes risk "requires further evaluation," especially since "this study was done in patients who already had coronary artery disease and, therefore, are most likely to be prediabetic."
Around one-third of participants in the new study had diabetes at the start of the study, researchers found. Other people in the study may have had prediabetes, a condition in which the blood sugar level is elevated but not high enough to be diagnosed as diabetes.
Additional studies, including longer-term trials, are needed to know whether the higher diabetes risk with rosuvastatin leads to a higher risk of heart attack and stroke later on.
"With new-onset diabetes, you might not see the effect on the risk of having a stroke or heart attack for 10 or 15 years," Patel told Healthline.
Overall, though, he said the study showed that both medications were tolerated pretty well. "Not many people in each group had side effects severe enough for them to stop the treatment," he said.
After three years, around 90% of people in both groups were still taking the medication they were assigned, researchers found.
"The fear of statin side effects can sometimes inhibit people from taking a medication that is beneficial for them," Patel said. "But this trial shows that while statins, like any other medication, can have side effects, they are not overwhelming."
However, in spite of the drugs being well-tolerated, sometimes people do better on one specific medication.
"The main medical reason we use one drug over the other is that sometimes patients will have side effects, such as muscle aches," said Chen.
So "when they tell me they think they had an adverse reaction to one drug, I quickly switch them to the other one, and frequently their symptoms go away," he said.
In a head-to-head clinical trial, two cholesterol-lowering statins rosuvastatin and atorvastatin were equally effective at preventing heart attacks, strokes, death, and cardiac revascularization.
However, during the three years of follow-up, rosuvastatin was associated with a higher risk of new-onset diabetes and cataract surgery compared to atorvastatin.
Additional studies are needed before causative effect can be established.
Experts say the study confirms how many cardiologists interchangeably treat these drugs in clinics. However, some people may fare better on one drug than the other regarding side effects.