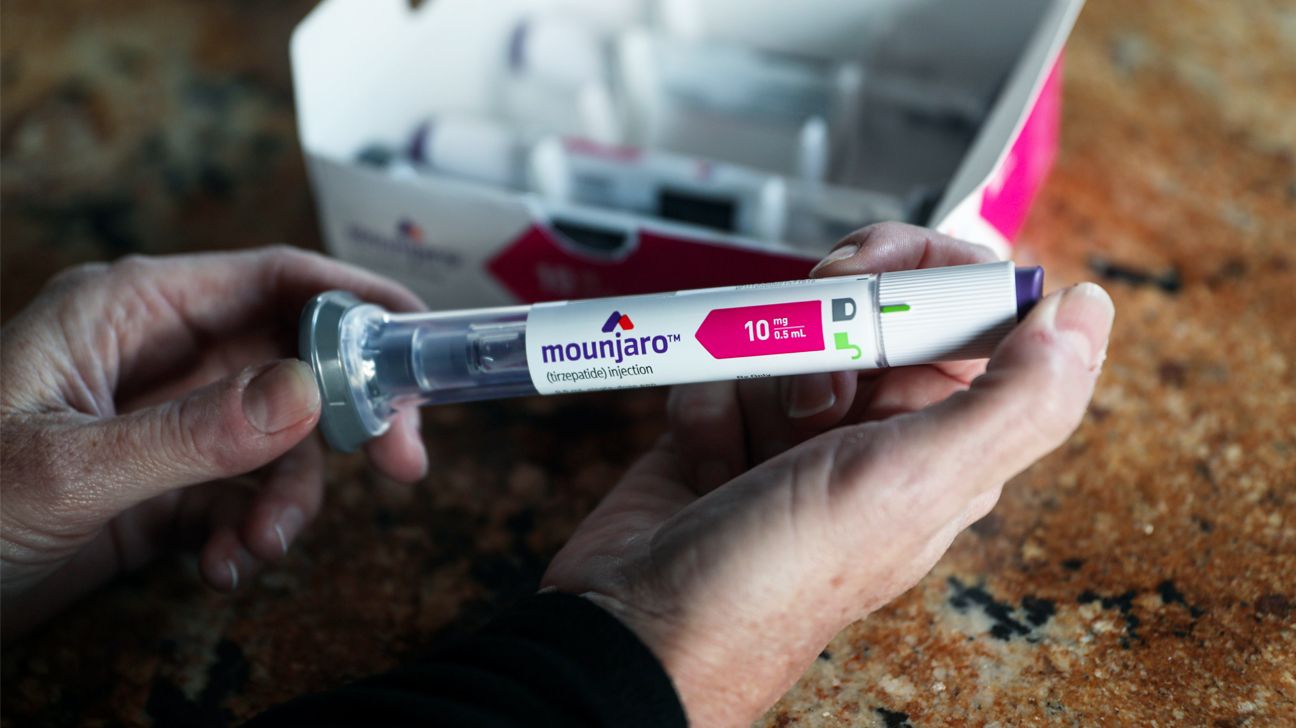 Eli Lilly is suing several companies for making knockoff versions of its popular diabetes drug Mounjaro.
They state that these drugs are untested and could be unsafe for consumers.
Compounded drugs may be used in cases where commercially available drugs do not meet patient needs.
Experts note that there are inherent risks associated with using compounded drugs.
They suggest working with your doctor to ensure that compounded drugs are safe and effective for you.
On September 19, drug maker Eli Lilly announced it had filed lawsuits against several companies selling compounded versions of its type 2 diabetes drug Mounjaro.
These suits were filed in federal courts in several states, including Arizona, Florida, Georgia, Minnesota, South Carolina, Texas, and Utah.
The drug maker is asking the courts for an order to block the sale of compounded Mounjaro. They are also seeking monetary damages.
Eli Lilly states that this move is meant to "protect patient safety and stop the unlawful marketing and sale of non-FDA approved compounded products fraudulently claiming to be Mounjaro (tirzepatide)."
This move comes amid shortages of the drug due to increased demand which has reportedly been driven by its strong potential as a weight loss medication. It is expected that it will receive FDA approval as an obesity drug by late 2023.
Included in the suits are 10 medical spas, wellness clinics, and compounding pharmacies across the U.S. These include:
Better Life Pharmacy
Revive Rx
Rxcompoundstore.com
Wells Pharmacy Network
Georgia Weight Loss & Aesthetics
Graze Anatomy & Associates
Renew MedSpa
Revival Aesthetics and Wellness
Sensational Skin Centers
Totality Medispa
The Food and Drug Administration (FDA) previously issued a warning in May about compounded versions of drugs similar to Mounjaro, including Ozempic and Wegovy.
At that time, the FDA cautioned that the compounded products could include a slightly different active ingredient from the brand-name drugs. This could make them potentially unsafe, according to the regulatory agency, because they have not undergone an evaluation process to ensure their safety and efficacy.
Eli Lilly cites similar concerns for knockoff versions of Mounjaro.
According to Dr. Steven Batash, a board certified gastroenterologist and leading physician at the Batash Endoscopic Weight Loss Center, compounded versions of drugs containing semaglutide are custom-made to address any needs that commercially available products cannot meet.
"In the context of Mounjaro," he explained, "this medication is approved to treat type 2 diabetes. Using compounded versions of this drug can be beneficial for patients who have allergies to certain ingredients in the standard drug or require a different dosage."
A small percentage of prescriptions are filled by compounding pharmacies, which specialize in filling customized orders.
Compounding pharmacies must use pure, pharmaceutical-grade ingredients and are prepared in an FDA-registered facility.
However, compounding pharmacies do not fall under the same set of regulations as FDA-approved drugs.
"It's important to note that the safety, quality, and efficacy of these compounded versions have not been reviewed by the U.S. FDA or global regulatory agencies," said Batash, "potentially exposing users to health risks."
Dr. Naheed Ali, a physician-writer at Healthcare Propulsion, said that there are several risks that compounded drugs can pose.
First, according to Ali, compounded medications do not have the same rigorous quality control and testing that commercially manufactured drugs do.
"This absence of standardization can result in variations in the medication's potency, purity, and overall effectiveness," said Ali. "In the case of Mounjaro, which may be prescribed for serious medical conditions, any inconsistency in dosage or formulation could have significant health consequences."
Ali further noted that compounded drugs have not gone through the same safety and efficacy evaluations.
"The FDA does not regulate compounded drugs to the same extent, and this can make it challenging to assess their safety profiles adequately," he said. "Without robust clinical trials and long-term studies, the potential side effects and interactions of compounded Mounjaro may not be well understood, leaving patients vulnerable to unforeseen health risks."
Finally, Ali pointed to the fact that the source and quality of the ingredients can vary greatly. "This variability can lead to contamination issues, allergen exposure, or the use of substandard ingredients," he explained.
Ali advises that people who use compounded versions of Mounjaro should work closely with their physician in order to monitor that it is working effectively and is not having any untoward effects on their health.
"Overall, while compounded drugs can be valuable in certain situations, they also come with inherent risks that should be carefully considered and managed," he stated.
Regarding whether compounding pharmacies are breaking the law by producing their own version of the patent-protected drug, Dr. Jonathan Kaplan, a board certified plastic surgeon at Pacific Heights Plastic Surgery, said the practice is "totally legal."
"The FDA allows compounding pharmacies to make a duplicate of a commercially available drug when the name brand drug is on the FDA shortage list," he noted.
Kaplan went on to say that pharmacies that are making compounded versions of Mounjaro using its active ingredient, tirzepatide, are obtaining the drug from an FDA-approved manufacturer that follows CGMP (Current Good Manufacturing Practices). This program, which has FDA oversight, ensures that drugs meet defined quality standards.
"If your doctor is using an FDA-licensed compounding pharmacy that also must have a state Board of Pharmacy license, the risk of the compounded version is no different than the potential side effects found with the name brand drug," said Kaplan.
Dr. Sue Decotiis, a triple board certified weight loss specialist, agrees that is legal to produce the compounded versions of Mounjaro — if FDA guidelines are followed. However, she notes that Wells, a Florida compounder, provided the drug to Medispas, who advertised it as Mounjaro, although it was actually generic tirzepatide.
"That's akin to calling a tissue a Kleenex," said Decotiis.
Additionally, some pharmacies were selling the drug directly to patients, causing the FDA to immediately close these locations, according to Decotiis.
"Compounders who do not follow strict guidelines or who don't pass frequent inspections will be shut down," she explained.
Decotiis also noted that some of her patients had purchased tirzepatide and semaglutide (generic Ozempic and Wegovy) online only to find that it didn't work.
However, Decotiis cautions that we should not put all compounders in the same category.
"When Lilly says they cannot guarantee the quality of a compounded tirzepatide, that's very misleading. Big pharma does not regulate compounding pharmacies – that's up to the authorities."
Eli Lilly, the maker of the diabetes drug Mounjaro, is suing several companies that are selling compounded copies of its drug.
While this practice isn't illegal if FDA guidelines are followed, Eli Lilly believes that certain providers have not been following them.
They state that this could be unsafe for consumers since patients may receive products that have not been proven safe and effective.
If you are using any compounded medication, it is a good idea to consult with your own personal physician to ensure that it is working well for you and not harming your health.