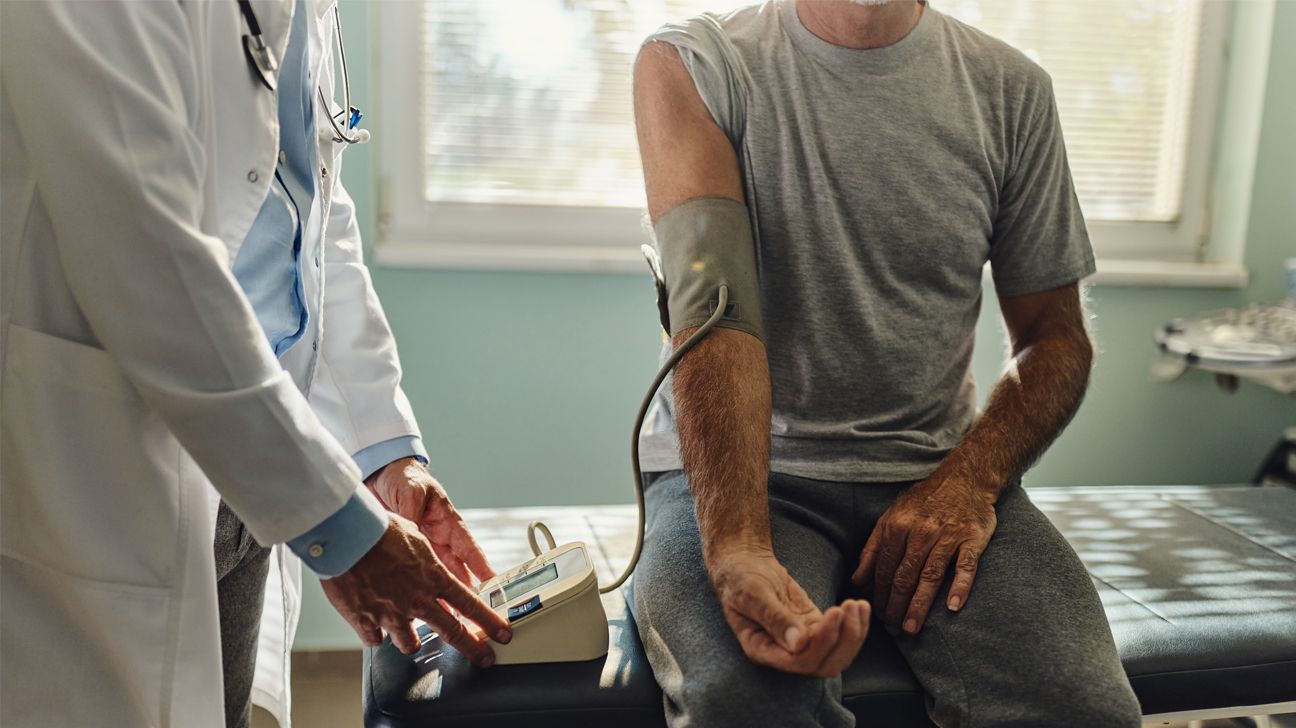 Health officials report that four out of five people worldwide with hypertension don't get adequate treatment.
Experts say this is important because high blood pressure can lead to a variety of other health issues, including stroke and heart failure.
They note that symptoms of hypertension don't show up for years, so it's crucial to have your blood pressure checked on a regular basis.
Hypertension is a condition that affects nearly 120 million adults in the United States as well as one in three adults around the world.
Even though it's a common condition, hypertension can be dangerous since symptoms may not show up for a few years and can lead to more serious conditions such as stroke, heart attack, heart failure, and kidney damage.
Hypertension is a medical condition that can be treated, but a new report from the World Health Organization (WHO) states that four out of five people around the world with hypertension do not receive adequate treatment.
The WHO reports that if countries can scale up coverage, 76 million deaths could be prevented between now and 2050.
How do we combat hypertension as a population? Here is what the experts suggest.
Hypertension is another word for high blood pressure.
Blood pressure is the pressure of blood pushing against the walls of the arteries, according to the Centers for Disease Control and Prevention.
Arteries are responsible for carrying blood from the heart to other parts of the body. When someone has hypertension, it means the blood pressure in the arteries is higher than normal. If it stays high for a long time, it can start to affect the heart.
"Blood pressure is one of those things that are unsexy to talk about because it's so common and no one feels symptoms from it," said Dr. Gregory Katz, a cardiologist at NYU Langone Heart and assistant professor in the Department of Medicine in the Leon H. Charney Division of Cardiology at NYU Grossman School of Medicine in New York.
Hypertension is defined as a blood pressure of 140/90 mmHg or higher.
WHO officials report that the number of people living with hypertension doubled between 1990 and 2019, from 650 million to 1.3 billion. They add that nearly half of the people with hypertension around the world are unaware of their condition.
"The thing is, the effects of high blood pressure take decades to show up. It doesn't happen after a couple of years," Katz told Healthline.
"The honest answer is blood pressure is able to be controlled with changes to lifestyle," said Katz. "What we eat, how we move, how we sleep, and manage stress, but for most people it's really hard to execute those simple fundamentals. Just because it's simple does not make it easy."
Another way to treat hypertension is to take daily medication, which can be challenging for both patients and doctors.
"If patients don't feel anything when their blood pressure is high, or when patients have a blood pressure that is a bit borderline but not awful, they can convince themselves to keep kicking the can down the road when it comes to adding more medication," Katz said.
A third problem Katz points out is the issue of people in the United States having inadequate access to quality healthcare, either because of lack of access or a lack of trust in the medical system.
That problem is not specific to the United States.
According to the WHO report, more than 75% of adults with hypertension live in low-income and middle-income countries, where access to healthcare can be challenging.
The WHO says that prevention, early detection, and effective management of hypertension are among the most cost-effective interventions in healthcare.
"Hypertension can be controlled effectively with simple, low-cost medication regimens, and yet only about one in five people with hypertension have controlled it," Dr. Tedros Adhanom Ghebreyesus, WHO Director-General said in a statement. "Hypertension control programs remain neglected, under-prioritized, and vastly underfunded."
Treating hypertension can come from various sources, both from a doctor-patient standpoint, an individual standpoint, and a public health standpoint.
"From a public health standpoint, it's reducing sodium in processed foods, and trying to make environments conducive to exercise. For individuals, it's stress management, sleep, and exercise. For doctors, it's outreach to communities where blood pressure is not as well monitored. It's understanding what the numbers are and recognizing barriers to treatment, and then intervening," said Katz.
"Most heart attacks and strokes in the world today can be prevented with affordable, safe, accessible medicines and other interventions, such as sodium reduction," Michael R. Bloomberg, WHO's global ambassador for noncommunicable diseases and injuries told the Pan American Health Organization. "Treating hypertension through primary healthcare will save lives, while also saving billions of dollars a year."