Diet Diva
Get advice on healthy eating, nutrition, and weight loss from expert dietitian Tara Gidus.
See all posts

»
Whole Grains Photo Contest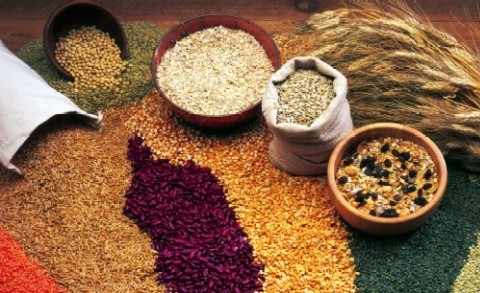 Do you love whole grains? Snap a picture of yourself/your family enjoying your favorite whole grain food and submit it to the
"I Love My Whole Grains" contest
being run by
Oldways
and the
Whole Grains Council
. YOu don't have to be in the picture, but make sure your favorite whole grain is predominantly displayed. What can you win?

The grand prize is a week's worth of meals prepared by an award winning chef! First prize winners get cookbooks (including The Oldways Table which I have and is fabulous!) and second prize winners will get a wide selection of whole grain foods.
The competition might get fierce, so get creative. Oatmeal is a great whole grain that you might enjoy, but getting creative with your favorite dish or photo might give you a better chance.



Amaranth
Barley
Buckwheat
Corn, including whole cornmeal and popcorn
Millet
Oats, including oatmeal
Quinoa
Rice, both brown rice and colored rice
Rye
Sorghum (also called milo)
Teff
Triticale
Wheat, including varieties such as spelt, emmer, farro, einkorn, Kamut®, durum and forms such as bulgur, cracked wheat and wheatberries
Wild rice
I hope you have fun trying new whole grains and developing a creative photo for the contest! Let me know if you win!!!!