Diet Diva
Get advice on healthy eating, nutrition, and weight loss from expert dietitian Tara Gidus.
See all posts

»
KGC instead of KFC?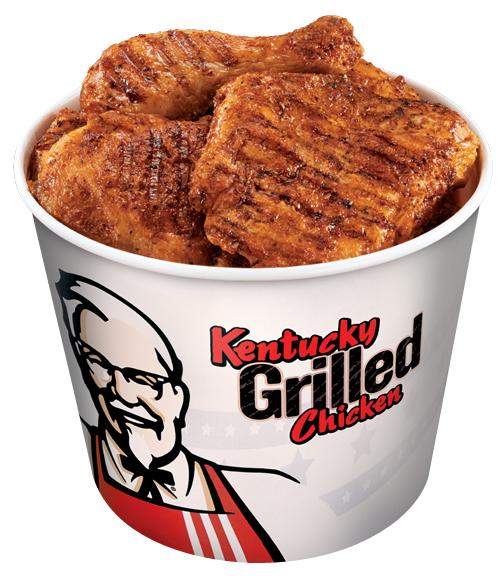 KFC
(formerly known as Kentucky Fried Chicken but now goes simply by KFC to try to shed the fried name) has introduced a new healthier option known as
Kentucky Grilled Chicken
. They are hoping that by offering a healthier option it will bring people into the restaurant who have avoided it because of the fried aspect of the food. They have been testing it for over 2 years to get it right, KFC says.
Original Recipe Chicken (varies per piece):
110-370 calories
7-21 g fat
290-1050 mg sodium
New Kentucky Grilled Chicken (varies per piece):
70-180 calories
4-9 g fat
160-440 mg sodium
Looking at these stats, it looks like a great option. The sodium and fat are far less, although you still need to be careful with over 400 mg of sodium in just one piece.
This new KGC is quite different than the rotisserie and tender roast products they have tried in the past. The new grilled chicken is cooked on grills in custom designed ovens. Most importantly, the new grilled chicken will cost the same as the original recipe.
Here is the
link to the entire nutrition guide
so you can decide which sides to choose with your new KGC. I recommend the green beans and 3" corn on the cob. But the mashed potatoes and baked beans can easily fit into a healthy meal, too (but watch the sodium).